TinkerTool System 5.21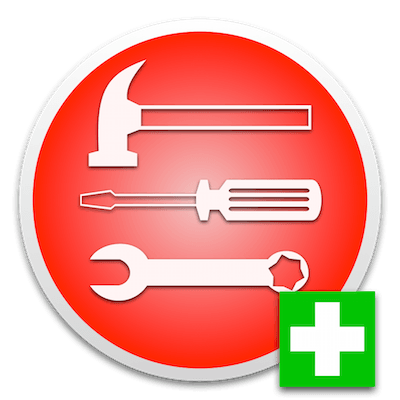 TinkerTool System 5 is a collection of system utility features helping you in performing advanced administration tasks on Apple Macintosh computers. The application makes use of a self-adapting user interface which automatically adjusts to the computer model and to the version of OS X you are running. All options available in the current situation are accessible via "panes", very similar to the techniques you already know from the System Preferences application. The features are controlled via a single window which allows you to use the application as a general toolbox and First Aid assistant.
This includes:
built-in maintenance features of OS X, usually not visible on the graphical user interface;

extended file operations, not available in the OS X Finder;

the possibility to access advanced system settings which are not visible in System Preferences;

genuine and unique features of TinkerTool System, designed to resolve typical real-world problems of administrators and to fix the effects of certain defects ("bugs") in the operating system;

an emergency tool to troubleshoot and repair OS X in cases where the graphical user interface is no longer starting correctly or the user account of the system administrator has been damaged;

features to protect your privacy, e.g., by reviewing and editing the list of Internet cookies stored for your user account;

functions to collect advanced information about the hardware, operating system, and applications.

WHAT'S NEW
Version 5.2.1:
Added new feature to change the hardware security setting that permits the unconfirmed activation of option ROMs of third-party devices. This feature is only available on Macintosh systems released by Apple before May 2015.

Added a makeshift workaround for several defects of macOS where the system shows authorization dialogs in the wrong language or with misleading messages.

Added a makeshift workaround for a defect of macOS where the system no longer opens authorization dialogs for the application, resulting in a "permission denied" error for all privileged functions. The application now tries to detect this system failure, guiding the user through the necessary steps to resolve this.

Enhances performance of the application after working with Time Machine features in system configurations with slow network-based backup destinations.

Several small changes in the user interface.

Screenshots