PreviewCode 1.2.0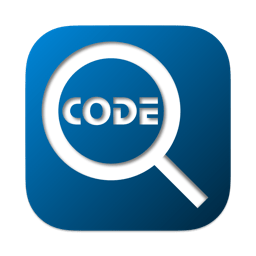 Easy source code QuickLook previews and icon thumbnails.
PreviewCode provides QuickLook file previews and Finder file icon thumbnails for source code documents and data files for a wide variety of programming languages.
The app provides two app extensions: Code Previewer and Code Thumbnailer, which can be viewed and managed in macOS' System Preferences > Extensions. The app itself is a container for these extensions.
You must run the app first to gain these benefits.
PreviewCode supports the following languages features:
ActionScript
Ada
AppleScript
Arduino
Basic
Brainfuck
C
C++
C#
Clojure
CoffeeScript
Dart
Elixir
Erlang
Fortran
F#
Go
Haskell
Java
jаvascript
Julia
Kotlin
Lisp
Lua
Objective-C
Pascal
Perl
PHP
Python
Ruby
Rust
Swift
TypeScript
Visual Basic Script
Shell Scripting
Bash
C Shell
Korn Shell
TCSH
Z Shell
Assembly
ARM Assembler
x86-64 Assembler
Others
CSS
LaTex
Protobuf
SASS/SCSS
SQL script
Twig
Terraform source and vars files
.cmake files
.env files
Config files
Asciidoc
What's New:
Version 1.2.0
Support environment .env files.
Support CMake .cmake files.
Support Terraform variable .tfvars files.
Support AsciiDoc .adoc, .asciidoc and .asc files.
Support .conf, .cf, .cfg, .ini and .rc config files
Fix Haskell .hsl extension.
Fix x86 .nasm preview.
Change ActionScript supported extension to .actionscript to avoid clash with AppleSingle .as.
Remove Lisp .cl — clash with OpenCL source.
Remove Lisp .l — clash with Lex source.
Remove F# .fs — clash with OpenGL Fragment Shader source.
Remove Dylan .dylan and .lid extensions.
Screenshots:
Title:

PreviewCode 1.2.0

Developer:

Antony Smith

Compatibility:

macOS 10.15 or later

Language:

English

Includes:

K'ed by HCiSO

Size:

9.12 MB

View in Mac App Store
NitroFlare:
DOWNLOAD FILE