Default Folder X 5.3.2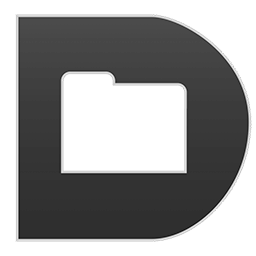 Default Folder X attaches a toolbar to the right side of the Open and Save dialogs in any OS X-native application. The toolbar gives you fast access to various folders and commands. You just click on the buttons to go to your favorite and recently used folders, manage the folders and files shown in the list, and make changes to your settings. It also fixes a number of problems in Open and Save dialogs, "rebounding" to the last selected file, putting the path listing back in the top menu, and correcting bugs in scrolling column views.
Features
Directory assistant: You can access the contents of your recent, favorite, and open folders right from Default Folder X's toolbar.
Real time saving: If you're constantly saving things inside the same folder, Default Folder X can remember that folder for you.
Finder management: Default Folder X lets you open up or save to any Finder window with a single click.
Instant Recall: To help you quickly return to folders you've recently used, Default Folder X remembers them for you.
Spotlight on the spot: Default Folder X lets you add Spotlight keywords, OpenMeta tags, and Finder labels on the spot, while you're still in the Save dialog.
Information central: With Default Folder X you get previews below every Open dialog, expanded to fill the available space. Need to see more detail? Click on the image and it zooms up to full size.
Workflow without work: Rather than make you learn and set up a new application, Default Folder X blends into OS X.
What's New:
Version 5.3:
Feature enhancements:
Default Folder X supports macOS 10.14 Mojave.
You can now add separators to your Favorites menu to visually organize it.
Default Folder X tracks recently-opened files more intelligently, recognizing files that the system's Recent Items list doesn't see.
When showing and hiding its drawer in the Finder, Default Folder X will resize Finder windows to ensure that the drawer is visible on the screen.
Tooltips for items in the drawer are intelligently displayed to ensure they're on-screen.
iBooks, Books and Newtek LightWave are now supported.
Bug fixes:
Previews of items in the drag zone or drawer are now correctly sized to keep them from flickering.
When relaunching the Finder, the Finder would occasionally quit but not relaunch. This has been corrected.
Finder drawers now remain visible if you're dragging and dropping an item and the Finder auto-opens the folder to which you're dragging the item.
Corrected a bug that resulted in Default Folder X being slow to recognize the current folder in file dialogs set to Column View and sorted by date.
Default Folder X's exclusion list failed to work with Java apps and apps that could not be brought to the front. This has been fixed.
Eliminated a crash that could occur when opening the Preferences window.
Screenshots:
Title:

Default Folder X 5.3.2

Developer:

St. Clair Software

Compatibility:

OS X 10.10 or later, 64-bit processor

Language:

English

Includes:

K'ed by TNT

Size:

10.83 MB

visit official website
NitroFlare:
DOWNLOAD FILE