Default Folder X 6.0 d21 Pre-Release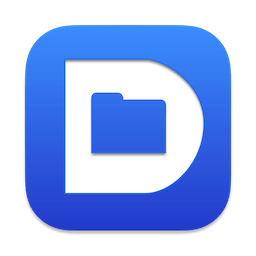 Default Folder X attaches a toolbar to the right side of the Open and Save dialogs in any macOS-native application. The toolbar gives you fast access to various folders and commands. You just click on the buttons to go to your favorite and recently used folders, manage the folders and files shown in the list, and make changes to your settings. It also fixes a number of problems in Open and Save dialogs, "rebounding" to the last selected file, putting the path listing back in the top menu, and correcting bugs in scrolling column views.

Features
Directory assistant: You can access the contents of your recent, favorite, and open folders right from Default Folder X's toolbar.
Real time saving: If you're constantly saving things inside the same folder, Default Folder X can remember that folder for you.
Finder management: Default Folder X lets you open up or save to any Finder window with a single click.
Instant Recall: To help you quickly return to folders you've recently used, Default Folder X remembers them for you.
Spotlight on the spot: Default Folder X lets you add Spotlight keywords, OpenMeta tags, and Finder labels on the spot, while you're still in the Save dialog.
Information central: With Default Folder X you get previews below every Open dialog, expanded to fill the available space. Need to see more detail? Click on the image and it zooms up to full size.
Workflow without work: Rather than make you learn and set up a new application, Default Folder X blends into OS X.
What's New:
Version 5.7.0:
Added support for macOS 13 Ventura.
Default Folder X now requires macOS 10.13 High Sierra or higher.
Fixed problems with the tracking of recent items on Microsoft OneDrive.
You can now search the current folder with Find Any File if you have it installed on your Mac.
The icon for Favorites in the popup menu within Default Folder X's "Move", "Copy" and "Make Alias" dialogs is now correct.
When you open a document in iCloud Drive that has not yet been downloaded, Default Folder X will correctly re-select it the next time you use an Open dialog.
The "Default to the current document's folder in Save dialogs" feature will work correctly in Microsoft Word when the document resides on your local drive. It will not work when the document is located on OneDrive due to the way Word handles those files.
When displaying your home folder, Default Folder X's path menu could mistakenly identify it as iCloud Drive instead. This has been fixed.
Default Folder X's ShowMenu AppleScript command now respects the "Open folders in the frontmost Finder window" preference.
Eliminated an error that could cause a system beep after switching to a new folder in a file dialog.
Corrected some French localization issues.
Screenshots:
Title:

Default Folder X 6.0 d21 Pre-Release

Developer:

St. Clair Software

Compatibility:

macOS 10.13 or later

Language:

English

Includes:

K'ed by TNT

Size:

17.35 MB

visit official website
NitroFlare:
DOWNLOAD FILE
Previous Versions