Contacts Journal CRM 3.3.11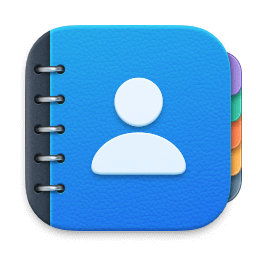 Contacts Journal CRM is an app that will transform your business, professional and personal relationships!
With Contacts Journal, you can:
keep track of conversations for each contact, so you're prepared for the next meeting
set reminders and followups for future meetings
create Custom Fields to expand the profile of your contacts
attach images, files, or scanned documents that are relevant to the contact or meeting
see your contacts on a Map view, to easily navigate your surroundings
visualize and categorize your contacts list, with support for Contact Tags, Groups and Filters
quickly send personalized emails with Email Templates
Contacts Journal is an intuitive and easy-to-use CRM system, as well as being packed with power-features; so it can function just as easily as a 'business tool' as well as a 'personal CRM'. Don't keep it all in your head, or locked up in a spreadsheet – use Contacts Journal CRM to track your interactions with the people who matter.
KEY FEATURES:
LOGS, TODOS AND FILES
Keep track of important activities for each contact: keep notes for each meeting with Logs; create follow-ups and reminders with ToDos; attach images and documents with Files.
CUSTOM FIELDS
Extend the app by defining and creating your own custom fields, and attaching custom data for each contact.
EMAIL TEMPLATES
Create email templates with personalization tags, to send prepared emails quickly, but with a personal touch
GROUP EMAILS
Send email to groups of contacts. This also works with email "templates", so each group member can have their own personalized email.
MAP YOUR CONTACTS
Your contacts' addresses are automatically geo-coded and placed on the Map view. You can also color-code the pins for each contact.
CONTACT TAGS
Add color-coded Tags to easily categorize and visualize your contacts list
IMPORT CONTACTS
You can import your contacts from the Contacts app, and the contacts data will automatically sync with the Contacts app
SHORTCUTS
Run Contacts Journal actions from the Shortcuts app. You can also use shortcuts from the Services menu to copy text from other apps and add it into Contacts Journal without opening the app!
SEAMLESS, AUTOMATIC SYNCING
Enable the CloudSync option for automatic, seamless syncing between the Contacts Journal app on iOS and Mac, using your iCloud account. Works great when offline as well!
GREAT FOR PRIVACY
No account signup needed! Your data is always under your own control, and we don't have any access to it.
CONTACTS JOURNAL FOR TEAMS:
Share your Contacts Journal data with others using iCloud accounts
Real-time, automatic syncing between multiple users
Create multiple teams to share different information with different users
Contacts Journal for Teams subscription is available through the Contacts Journal iOS app. You can use the Mac app to join an existing team that you created yourself, or were invited to.
OUR CUSTOMERS INCLUDE:
sales teams
small business owners
independent contractors
professionals like lawyers, real-estate agents, teachers, nurses etc.
anyone who wants to improve upon their professional or personal relationships
Please note:
Contacts Journal for iOS is sold separately
Try out our Lite version of Contacts Journal Mac app to see if it fits your need; now available from our website www.contactsjournal.com
What's New:
Version 3.3.0
[NEW] Improved Notifications
You can now tap-and-hold on a notification to view full details, including your ToDo's notes field, so you get more information without having to open the app!
You can also tap on the notification and access new options, to "Show Contact", "Complete ToDo", or "Delete ToDo" ... all without having to open the app.
Notifications from Contacts Journal can now be marked 'time-sensitive', allowing you to receive notifications even if you are in a Focus mode
[NEW] Custom Repeat Intervals
For ToDos, you can now create custom repeat intervals, with custom frequencies based on daily, weekly, monthly or yearly intervals!
This makes the app more flexible to meet your needs
[NEW] External Email Attachments
When sending emails, you can now select external attachments, so you're not restricted to just picking files that have been imported into Contacts Journal
On Mac, you can pick any document on computer as an attachment
Screenshots:
Title:

Contacts Journal CRM 3.3.11

Developer:

zaal LLC

Compatibility:

macOS 11.0 or later

Language:

English

Includes:

K'ed by TNT

Size:

24.85 MB

View in Mac App Store
NitroFlare:
DOWNLOAD FILE
Previous Versions