Paletter 4.1.0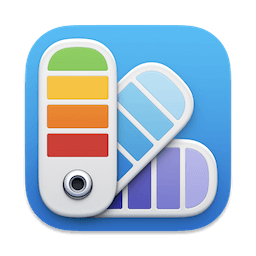 The hardest thing in design might just be choosing colors. Paletter is here to make your life easier by helping you discover and create beautiful color combinations.
Get Back to the Core of Color Theory
Triad
Tetrad
Analogous
Monochromatic
Complementary
Split complementary
Shades
Tones
Tints
Insanely Handy
Click on a color to set it in focus
Right click on a color to copy
Hold the F, W, G, or B key for a surprise
Mix colors and perform WCAG contrast analysis
Customize the display and copy settings
Made for Mac People
Cached undo/redo for up to 100 colors
Dark Mode support
Touch Bar support
Works offline
What's New:
Version 4.1
Minor bug fixes and enhancements
ICYMI: For version four, there are improvements "four" every single part of the application… over one hundred changes and improvements! So… we're probably good on my promise of delivering four new features?
Here are the for (four?) most exciting ones:
a new toggle for changing the color space through which the color transformations happen
a new Blend tab for blending multiple colors and creating gradients
enhancements to the palette sidebar, including the ability to import and export palettes into web files
Big enhancements to the view modes - play around with them using the W, G, B, and F key
Screenshots:
Title:

Paletter 4.1.0

Developer:

Toys, Inc.

Compatibility:

macOS 10.10.0 or later

Language:

English

Includes:

K'ed by HCiSO

Size:

73.08 MB

visit official website
NitroFlare:
DOWNLOAD FILE