The Foundry Mari 4.7v2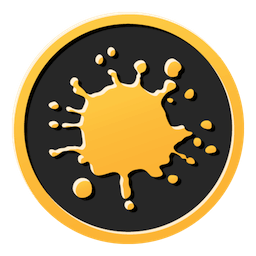 The Foundry's MARI is an extremely powerful texture painting package used in every corner of the computer graphics industry. Much like Photoshop, MARI has a slew of tools that aid in photo manipulation. However, its primary function is in the 3D painting space, which is the focus of these texture painting tutorials. With an array of brushes and nondestructive tools, MARI not only mimics real-life model painting, but also surpasses it. With MARI, artists can change the final look of their asset at any point in time.
Foundry has released Mari 4.7 with updates to the Materials System introduced in Mari 4.5 and the Geo-Channels added in version 4.6. This latest release focuses on efficiency and interoperability to make texturing and look development easier.
Mari 4.7's key features include a new procedural Mask Workflow for rapid application of mesh-driven procedural mask presets. These workflows give artists more creative freedom on even the largest assets and allow artists to author, share and use procedural presets to fill the look of a channel and mask layers, quickly accelerating the work of whole teams.
The improved Shelf Palette provides an elegant way for artists to visualize and use large libraries of presets, featuring a tailored UI so artists can enjoy large graphical previews with informative data and easy access to all content with extensive filtering.
Interacting with individual materials in a complex, layered material set up is now easier thanks to a new shader mode that allows users to view materials in isolation without changing any layer visibility settings. Artists can now fine-tune their materials within the same lighting scenario as the more complex layered material.
Look-development artists can now iterate faster between Mari and Katana to fine-tune their work due to a focus on interoperability. The Post Process feature was added to Bake Point Export Streaming to ensure that look development artists can stream Mari texture data directly into Katana render engine's native formats with each export.
What's New:
Version 4.7v2:
Bug Fixes
ID 462260 - When undoing the creation of a Material Layer, Mari would mistakenly add an additional step to the history stack.
ID 462261 - Undoing and redoing layer selection would incorrectly add an extra step to the undo history.
ID 370733 - On re-import, nodes would be disconnected if the Group's Input name contained a space character.
ID 376331 - Color Intensity slider did not behave as expected.
ID 439787 - When cycling through the collapse state of nodes in the NodeGraph, some edges would incorrectly remain visible or hidden.
ID 459742 - When removing a promoted knob from a Group Node, the container group for the removed knob would remain in the Node Properties for the Group Node.
ID 462223 - When using custom images for Shelf item thumbnails that were larger than the expected 256x256 pixels, the thumbnail would appear oversized and clipped in the tooltip display.
ID 462347 - If an invalid range was entered into the Limited Bake Point UDIM range field, the internal range did not change but the value displayed in the field would not update to reflect that.
ID 463256 - Duplicating an Object and its Shader Network would incorrectly add extra undo steps.
ID 464803 - If an image was set to Scalar, the Paint Through preview would display incorrectly.
Screenshots:
Title:

The Foundry Mari 4.7v2

Developer:

The Foundry Visionmongers Limited

Compatibility:

macOS 10.12 or later

Language:

English

Includes:

K

Size:

1.33 GB

visit official website
NitroFlare:
DOWNLOAD FILE