Shotcut for Mac 21.02.27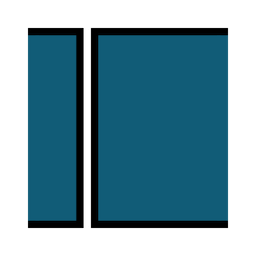 Shotcut is a free, open-source, cross-platform video editor.
Features:
supports oodles of audio and video formats and codecs thanks to FFmpeg (or libav as-built)
supports many image formats such as BMP, GIF, JPEG, PNG, SVG, TGA, TIFF, as well as image sequences
no import required - native editing
frame-accurate seeking for many formats
multi-format timeline: mix and match resolutions and frame rates within a project
network stream playback (HTTP, HLS, RTMP, RTSP, MMS, UDP)
frei0r video generator plugins (e.g., color bars and plasma)
Blackmagic Design SDI and HDMI for input and preview monitoring
JACK transport sync
deinterlacing
detailed media properties panel
recent files panel
drag-and-drop files from file manager
save and load trimmed clip as MLT XML file
load and play complex MLT XML file as a clip
audio signal level meter
volume control
scrubbing and transport control
flexible UI through dock-able panels
encode/transcode to a variety of formats and codecs thanks to FFmpeg (or libav as-built)
capture (record) SDI, HDMI, webcam (V4L2), JACK, PulseAudio, IP streams, X11 screen
stream (encode to IP) files and any capture source
batch encoding with job control
create, play, edit, save, load, encode, and stream MLT XML playlists
unlimited undo and redo for playlist edits including a history view
connect to Melted servers over MVCP TCP protocol
control the transport playback of Melted units
edit Melted playlists including suport for undo/redo
OpenGL GPU-based image processing
multi-core parallel image processing when not using GPU (and frame-dropping is disabled)
video filters: blur, color grading, crop, glow, mirror, saturation, sharpen
3-way (shadows, mids, highlights) color wheels for color correction and grading
eye dropper tool to pick neutral color for white balancing
translated to Spanish, French, Czech, and German
What's New:
Version 21.02.27:
New:
Added a file naming dialog for Export > From > Each Playlist Item > Export File.
Added the ability to repair a near future version project file.
(Version 21.04 is expected to change the project file in a manner incompatible with previous versions.)
Added an error dialog when trying to open a far future version project file.
Changes:
Upgraded JACK audio library on Windows to version 1.9.17.
Fixes:
Fixed a possible crash using a PNG with alpha channel (transparency) especially with a Size, Position & Rotate filter (broke in version 20.06).
Fixed seeking video in some files particularly AVCHD (broke in v21.01).
Fixed changing Properties > Video > Color Range does not work (broke in v21.01).
Fixed selecting text with the mouse in various filter numeric fields (broke in v21.01).
Fixed difficult to enter some numbers in various filter numeric fields (broke in v21.01).
Fixed unable to make tracks as short as before (broke in v21.01).
Fixed time bar in Timeline & Keyframes hidden on vertical scroll and not clickable (broke in v21.01).
Fixed scroll bars in Timeline & Keyframes may clash with clips or keyframes making them difficult to use (regression in v21.01).
Fixed appending to the timeline may change the current track.
Fixed Properties > Extract sub-clip on a file with cover art.
Fixed File > Export Frame on a clip with a Text: Rich filter.
Fixed toggle Properties > Image sequence may deadlock on high frame rate video mode or break playback.
Fixed Timeline > Merge with next clip may move other clips on the track.
Fixed undo a trim in point on Timeline may shift other clips on the track.
Fixed undo after trim in point to create a 1 frame transition may delete the clip.
Fixed right-click in Playlist icons view mode on breaks multiple selection on Windows.
Fixed Properties > Convert after Timeline > Detach Audio makes video black.
Fixed some keyboard shortcuts may be broken when not using English (United States) language.
Fixed possible crash on Windows due to not loading the packaged DLL over one in a system folder or in %PATH%.
Fixed a crash when selecting a missing video clip.
Fixed unicode in Text: Rich > Save As followed by Open.
Fixed keyframes disappear when changing selected clips on various filters (broke in v21.01):
Gain/Volume
Pan
Pitch
Saturatio
Screenshots:
Title:

Shotcut for Mac 21.02.27

Developer:

Meltytech, LLC.

Compatibility:

macOS 10.10 or later 64-bit

Language:

Multilangual

Includes:

Free

Size:

75.21 MB

visit official website
NitroFlare:
DOWNLOAD FILE