Vivaldi 5.3.2679.34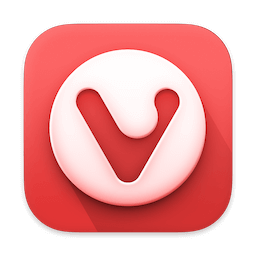 In a world full of Chromium-based browsers, it's not easy to stand out. Users need good reasons to not just use Chrome, especially if they aren't too concerned with Google's privacy practices. Either you offer something new and exciting, or your browser won't stand a chance.
Vivaldi brings a few things to the table that are worth your attention. Primarily, an incredible number of customization options — you can change pretty much everything about the browser. Secondly, a robust set of built-in tools and advanced features. And last but not least, a commitment to respect user privacy — pretty much a requirement for any Chrome alternative.

Change anything and everything
Best to start with what sets Vivaldi apart from the pack — the almost endless customization options. If you like tweaking things until they're just right, this browser is for you. Just look at the settings window to get a rough idea. Almost everything about how the browser looks and functions can be personalized.

If you prefer minimalistic browsers, you can just disable the side panel and status bar, and tweak the visuals to keep things as simple as possible. If you want to go crazy, you can add additional web panels, enable a second tab bar, move UI elements — like the side panel, address bar, and tab bar — wherever you like, and the list goes on. Vivaldi is great for both minimalists and power users.

Lots of built-in tools and advanced features
Vivaldi comes with an integrated tracker and ad blocker, along with extensive options for customizing how web content is handled when it comes to your privacy.

The included screenshot capture utility makes it easy to save anything on a web page. It can either capture the current selection or an entire page, and the result can be saved to multiple formats or moved directly to a note.

Speaking of notes, you can write and manage them from Vivaldi's built-in tool, appropriately called Notes. It is accessible from the side panel, it allows you to organize your memos into folders and attach screenshots, and it even supports Markdown.

From the status bar, you can access a simple but helpful break reminder, a page layout manager, a menu that lets you specify how images should be loaded on a page, as well as a bunch of advanced page tools, such as a CSS debugger and various filters.

Helpful side panel and command tool
While the feature is optional, and it can be togged with one click, Vivaldi really comes into its own when you take advantage of the side panel. From here, you can access your downloads, history, bookmarks, and notes, as well as any web panels you create.
As long as it has a web page, you can add anything to the side panel for easy access. Twitter, Messenger, WhatsApp, Wikipedia, or any other website you can think of. The browser will load the mobile version of these sites in the panel by default, which should provide a better experience given the limited space.

Since it has so many features and options, it's understandable that some Vivaldi features would be difficult to find. Thankfully, you can press ⌘E to bring up Quick Commands, a Spotlight-like tool that can find any feature or setting available in the browser.

Keeps your data private and blocks trackers
As I've already mentioned, Vivaldi can block both ads and trackers, with many customizable options and levels of protection. You can choose how much data is available to websites and trackers, and even set up exceptions for specific pages.
As for the browser itself, the company collects neither your browsing history nor any data that can be traced back to you. All that is collected is information about the browser's version, CPU architecture, screen resolution, and time since the last message, as well as an anonymized IP address used to determine the user's approximate location.

As for how the company makes money, you'll notice a few default bookmarks when you install the browser, some of which are Vivaldi partners and generate revenue for the company via affiliate links. Of course, you are free to remove these bookmarks at any time.

Perfect for users who like to tweak their browsers
Vivaldi offers a lot to potential users, but the high degree of customization is still the main feature that sets it apart. The great thing is that if you spend a bit of time setting it up, it can be perfect for any kind of user, whether you like fancy, feature-packed UIs or Safari-like minimalism.
What's New:
Version 5.3.2679.34:
[Crash] On startup for some users (VB-89577)
Screenshots:
Title:

Vivaldi 5.3.2679.34

Developer:

Vivaldi Technologies™

Compatibility:

macOS 10.11 or later

Language:

Multilangual

Size:

189.39 MB

visit official website
NitroFlare:
DOWNLOAD FILE