iScrapbook 7.0.1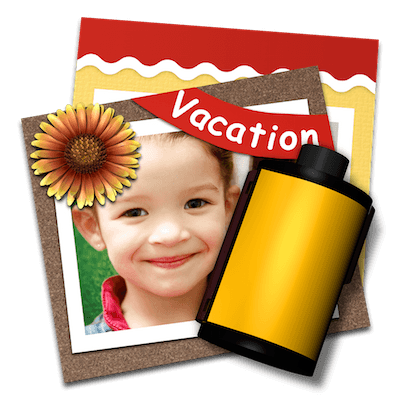 iScrapbook is the #1 scrapbooking application for Macintosh. It's designed for both novice and professional scrapbookers. iScrapbook manages the entire scrapbooking process from page design to album organization.
With one click, you can now add a frame to any photo. Choose from 10+ different frame styles. Each style is customizable so you customize attributes like color, border tickness, etc.
Simple borders (square corners, round corners, circular)

Photo corners (black, white, silver, gold)

Tape (transparent & masking)

Staples

Corner cutouts

Scalloped edges

Polaroid (regular, antique, crinkled, tattered, faded, vintage)

Mat (adjustable bevel)

Burnt edges

WHAT'S NEW
Version 7.0:
Note: Now requires macOS 10.12 or later
Note: Version 7 is a paid upgrade from previous versions. Upgrade information can be found here.
Create and reuse an unlimited number of color schemes

Photo analyzer figures out dominant colors in a photo

Color wheel with 11 built-in color combinations for choosing great colors

Color combinations include complementary, analogous, triadic, and more

Built-in color theory tips educate about color use

Color wheel supports artistic primary colors (RYB: red, yellow, blue)

Color wheel supports modern primary colors (RGB: red, green, blue)

Color blender creates blends between two colors

Built-in color scheme access throughout the software

[Bonus] Eyedropper retrieves the color of any pixel on the screen

[Bonus] Warm/cool indicator for the color wheel

[Bonus] Color blender also supports tints, shades, and tones

[Bonus] Built-in sliders for adjusting the base color

[Bonus] Built-in hex field for copying/pasting colors with other apps

SCREENSHOTS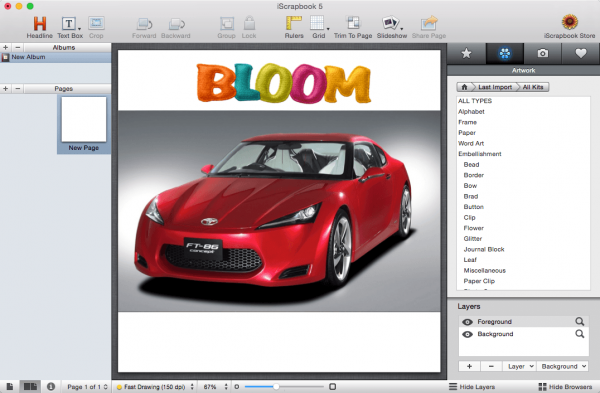 Title:

iScrapbook 7.0.1

Developer:

Chronos LLC

Compatibility:

macOS 10.12 or later

Language:

English

Includes:

K

Size:

372.77 MB
NitroFlare:
DOWNLOAD FILE