ChronoSync 4.9.4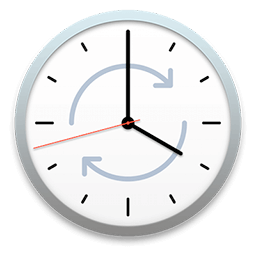 ChronoSync is the professional choice for periodic backups, bootable drive clones and folder synchronizations. Target any device or folder visible in Finder such as a volume, thumb drive, NAS, disk image, server or (with ChronoAgent) another Mac! ChronoSync replaces your backup utility, drive clone utility, and folder sync utility with a single, powerful application. Get push notifications of your syncs sent to your phone with ChronoMonitor. Add InterConneX (free for iOS) and use ChronoSync to push files and folders to your iDevice!
Fully customizable toolbar
All settings are stored in separate files that can be edited at any time
Synchronization in two directions
drafting rules to filter the files by various attributes
Compare files before sync
Run a test to verify the results of synchronization before performing operations
history of synchronization, which can be printed or saved to a file
Automatic synchronization on a schedule
Use AppleScripts to automate synchronization.
What's New:
Version 4.9.4:
Changes & Enhancements:
Changed Strict Volume Identification to no longer examine deviceModel and deviceProtocol
Implemented full Diagnostic Logging support in the InterConneX connections
Bug Fixes:
Fixed a bug when communicating with an InterConneX sharespace as a target whereby it was not likely going to be able to copy into a locked folder
Fixed a bug whereby if invoking a Trial Sync and target validation fails, subsequent attempts to invoke a standard sync (after correcting the cause of the validation failure) would invoke Trial Sync again unexpectedly
Fixed a few diagnostic messages that were being generated in non-debug builds
Fixed the logic used to determine a unique, temporary file name for copying to a remote cloud or InterConneX target as it had concurrence issues and could return non-unique filenames if called simultaneously from different threads
Fixed a bug whereby setting the UF_HIDDEN, UF_IMMUTABLE and UF_APPEND BSD flags on a file stored in an InterConneX target was prone to setting random values for those flags
Fixed a bug whereby extracting a file path from a collection record could result in a corrupt path. This could lead to errors or even a crash
Fixed a bug whereby the read-only destination readiness test would report "Left target is read-only" when BOTH targets were read-only, even though it was a left-to-right sync
Screenshots:
Title:

ChronoSync 4.9.4 & ChronoAgent 1.9.2

Developer:

Econ Technologies, Inc

Compatibility:

OS X 10.10 or later

Language:

English

Includes:

K'ed by The Shark

Size:

81.51 MB

visit official website
NitroFlare:
DOWNLOAD FILE

Previous Versions