ProFind 1.12.0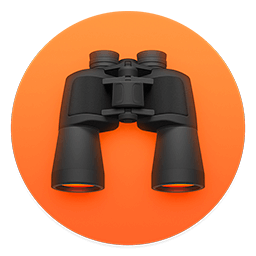 ProFind is advanced file search app for macOS. 
With powerful features and great performance, ProFind delivers advanced file search for macOS. And with support for natural language queries, application launching, hidden location searches, scripting and more.
Search inside invisible folders and packages. Searches any disk type.

Uses kernel based searching (searchfs) when available. Uses metadata indexes (as used by Spotlight) when available to improve performance. Autocompletion for application names. Large icon view for one or two search results. 

Under it's elegant user interface, ProFind combines the power of macOS's different search capabilities to make sure it finds all the files your looking for. And it's been carefully tuned for performance and responsiveness.
What's New:
Version 1.11.0
Added: 'Copy Item' menu. Places the selected items on the clipboard so you can paste/copy them in the Finder.
Changed: Holding down the option key when selecting 'Copy Path' now copies the item's name instead.
Version 1.10.0
View by icon is now back. It's much improved: resizable and sortable.
You can now choose the number of items kept in the history.
You can now do arbitrary spotlight queries using the "spotlight" command.
For example: : spotlight "ISOSpeed >= 1600 and PixelWidth < 1000" (See Help -> Reference for details)
The menubar icon now always displays correctly when the system appearance changes.
Clicking sidebar search items now always starts the search.
Plus many minor UI bug fixes and improvements.
Screenshots:
Title:

ProFind 1.12.0

Developer:

Ross Tulloch

Compatibility:

macOS 10.13 or later

Language:

English

Includes:

K'ed by TNT

Size:

13.56 MB

visit official website
NitroFlare:
DOWNLOAD FILE
Previous Versions