Metasequoia 4.7.4c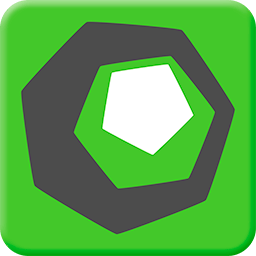 Three-dimensional model design, especially the creation of human or animal-like characters, requires some knowledge in this area and, most importantly, a set of suitable tools for the job. For those who made some 3D creations using various specialized software solutions and need to work on them without having to install each program again, a utility like Metasequoia can be the right choice. This application manages to provide a strong set of features and make them available from a really friendly interface. There are several modes to operate Metasequoia, namely Beginner, Modeling (string), Modeling (icon) and Mapping.
Each of these styles comes with its commands for editing the loaded model, setting the appropriate lighting and more. There is a wide variety of objects that you can select and insert in the design, as well as some tools that are meant for modifying the model you are working on.
The editing function that Metasequoia is equipped with are rather basic, but, nonetheless, cover all the necessary actions for handling objects, material faces and vertices. Each selected portion of the design can be fixed, stored or restored when needed, as well as fit to view or set as center of rotation.
There are many customizations that can be made to the application from the 'Configuration' area, so you can assign, for instance, various actions to mouse buttons and key combinations. Texture rendering imperfections and some glitches that may occur can be avoided by adjusting the Direct3D and OpenGL preview options.
All things considered, Metasequoia seems to be a worthy alternative to more complex utilities of its kind, especially thanks to the ease of use coupled with a good support for a variety of formats this software is able to work with.
What's New:
Ver4.7.0
Main
The guide for beginners is displayed when the software is launched for the first time.
In [Material Property], you can specify the processing method of the boundary of the texture image.
The number of characters for object and material names is increased. 63 characters in UTF-16 are the largest.
Plugins can be installed directly from a zip file.
Command
In [Pull], you can create rectangular faces with specified width by a numerical value.
In [Bend] and [Shear], deformation amount can be specified by a numerical value.
In [Bone], specifications are changed. Node structures become the basic format. Parameters and operation method have been improved.
In PMD setting mode, bone name on the bone list can be displayed in Japanese.
When symmetrically copying, you can set the naming convention of the mirror bones.
Alignment of bones is added.
In [Paint] command, Pose based animation playback has been added.
In [Paint] command, [Needle] for painting the weight of vertex on the backside is added.
In [Paint] command, you can list the weights assigned to the selected vertices.
When importing/exporting weight, you can process multiple selected objects at once.
Preview
The calculation method of the normal has been changed. You can also edit the normal of double-sided polygons if you do not specify crease.
The display repeatability of glTF shaders has been improved.
When displaying meshes and scales on 3D view, it was fixed that their interval may be too close.
Import/Export
The standard file format has been changed from MQO/MQX to MQOZ.
When importing OBJ, it corresponds to the loading of character code UTF-8 as an option.
For glTF import / export and DAE import, bone and morph have been supported.
Since the bone structure became a node base, the compatibility of the hierarchical structure was improved for FBX and PMD import/export.
In [File browser], thumbnail display of 3MF and DAE file formats are supported.
File Export for COB(trueSpace), POV(POV-Ray), WRL(VRML 1.0), SUF(DoGA), AMF, JMF(three.js) are abolished.
Importing bone and morph information is supported when an object is inserted from a file. (Except when combined with an existing object of the same name.)
Bug Fixed
In [Select], problems occur when specifying an object in the collapsed hierarchy on the object list by [CurObj].
In [Rendering], it takes a very long time to ray tracing rendering of materials with specular reflection specified.
Screenshots:
Title:

Metasequoia 4.7.4c

Developer:

tetraface Inc.

Compatibility:

macOS 10.12 or later, 64-bit processor

Language:

Multilangual

Includes:

KG

Size:

65.09 MB

visit official website
NitroFlare:
DOWNLOAD FILE

Previous Versions