DiskWarrior v5.1 + Bootable Image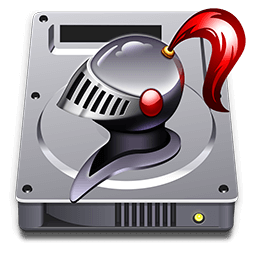 Everything just disappeared after your Mac went haywire. All your work documents. The music you most enjoy. The movie of your kid's first steps. It's your life and it's gone. Don't panic! DiskWarrior will recover your documents, photos, music and any other files when disaster strikes and you lose access to your files.
DiskWarrior gets you back up and running fast!
Perhaps you've tried to open a document and all that happens is a color wheel that spins and spins and spins… Or your Mac no longer starts up… Or your external hard disk no longer appears… Or your MP3s won't play… Or every time you look through your photos, your Mac crashes. These might indicate directory damage or even a pending drive failure.
DiskWarrior repairs disks no other utility program can repair.
With a single click, DiskWarrior reads the damaged directory and finds all salvageable files and folders and builds a new error-free, optimized directory for you to use.
DiskWarrior repairs those cryptic errors reported by Disk Utility.
Messages from your Mac such as "Invalid node structure" and "Keys out of order" may seem mysterious or even scary but DiskWarrior fixes these problems and many, many more.
DiskWarrior saves your hard-earned money.
You can try other utilities but you'll probably end up needing DiskWarrior to recover your data. You'll save money buying DiskWarrior first.
You can easily check if your missing documents and items have been recovered.
DiskWarrior's patented preview feature lets you see how your disk will appear after it is repaired, but before any changes are made. You can even compare your disk in its damaged state to its repaired state.
DiskWarrior is incredibly safe to use.
DiskWarrior verifies your repaired directory to ensure it is error free. It then uses a 
fail-safe method of replacing the damaged directory to ensure that interruptions such as power outages won't harm your data.
DiskWarrior monitors your drive's health.
Using SMART technology, DiskWarrior can automatically test and alert you to impending drive malfunctions.
DiskWarrior is so advanced it can even recover your data from a failing drive.
Just plug a new drive into your Mac and let DiskWarrior copy your good files from the failing hard drive to the new drive
DiskWarrior diagnoses common file problems.
File paths, permissions, invalid plists and other problems are tested to ensure your files can be found when you need them.
What's New:
Version 5.1:
DiskWarrior 5.1 is compatible with macOS 10.13 High Sierra.
Mac OS Extended (HFS Plus) disks can be rebuilt as before. This includes Fusion and Time Machine disks.
Screenshots:
Title:

DiskWarrior v5.1 + Bootable Image

Developer:

Alsoft

Compatibility:

OS X 10.6 or later, 64-bit processor

Language:

English

Includes:

Serial

Size:

525.67 MB

visit official website
NitroFlare:
DOWNLOAD FILE