Querious 3.3.2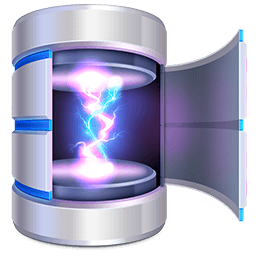 Querious allows you to view, search, edit, import, export, build, configure, and monitor your MySQL and MariaDB databases easier than ever before. With Querious, you can even open up raw CSV or tab-delimited files and easily split, join, reorder, add, remove, and process columns and rows, and then convert the whole file to another format in a snap.

Querious 2 is massive upgrade, throughly enhancing appearance, usability, features, performance, and everything in between. So far we've added over 170 new features and improvements.

Here's just a small sample...
Full support for views, triggers, functions, procedures, and events
Blazing fast import and export (even faster than mysqldump!)
Duplication of databases (including data!), even between servers
Monitor server status and running processes
Access the server Error Log and Slow Query log
Rich and powerful editor for CSV/Tab files
Table relationship mapping
Significant table data editor improvements
Upgraded custom query auto-complete and table reference
More convenient little goodies than you can shake a stick at
And much more!
What's New:
Version 3.3:
Мertical Form Editor
The Table Content view now has a vertical/form editor. There are single and dual column layouts, and keyboard navigation (Page Up and Page Down) to cycle between selected rows while maintaining focus in the selected field.
New! Table Content Saved Searches
Table Content searches can now be saved and re-used (across launches), accessible in the first search field's popup menu.
Database tables can have a default Table Content saved search set, which will be used when the table is first viewed.
Added an "Add to Search…" menu item to the Table Content view's contextual menu. You can also right-click on a table column for the same.
New! Multi-Column Sorting
The Table Content view now explicitly supports multi-column sorting. Right-click on a column header to add a second column to the sort. Visual controls are then available.
New! More Table Content
The context menu in Table Content now has a menu item for copying all of the values for a given column, each on its own line.
The context menu in Table Content now has a menu item for copying DISTINCT values for a given column, each on its own line.
Changes & Fixes
In the Query view, if the cursor is after the query delimiter (;) and there is no query following it on the same line, then that "before" query is now the "current" query and executable. (Before it was considered not within that query and the Run button was disabled.)
The Table Index Columns view now surrounds MySQL keywords with backticks as a hint to the user that these need to be backticked in the entry field.
Querious's connection restoration at launch does not depend on the System Preferences —> General —> "Close windows when quitting an app" setting, and instead only depends on the Querious preference.
Set Default Values to NULL on import now behaves as expected.
Fixes the issue with the Table Content search popup controls having an I-beam cursor instead of an arrow.
Screenshots:
Title:

Querious 3.3.2

Developer:

Araelium Group

Compatibility:

macOS 10.12 or later

Language:

English

Includes:

K'ed by HCiSO

Size:

41.97 MB

visit official website
NitroFlare:
DOWNLOAD FILE
Previous Versions