Pagico 7.2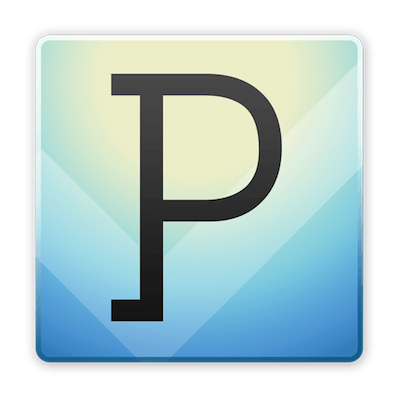 Store and manage all your tasks, notes, files, projects and contacts in one easy-to-use app. Keeping everything organized and on-track is easier than ever.
Interactive Flowcharts
Its revolutionary flowchart intuitively presents all your schedule data without being overwhelming, helping you to easily and visually stay on track. With the brand-new Stats view, you can actually see how productive you have been, making your job a little more satisfying to do.
Forecast and Daily Planning
Take a look at the Dashboard screen, and you'll have a clear sense of your upcoming schedule. Start your day from the Daily Planning section, which allows you to prioritize things for the current day, see all late or upcoming items, and reschedule items if necessary.
Manage files and notes along with tasks
Unlike other todo apps, Pagico manages notes and files as well! So you can create your action items, and drop in those related files. Making a road trip? Use the List feature to plan your stops, and drag in restaurant menus or visitor guides. Meeting a client? Import your design drafts right next to the design requirements.
Manage projects with powerful tagging support
With Pagico, you can easily manage all your projects and archive old stuff when necessary. Our innovative tag browser allows you to effortlessly navigate among your ocean of projects. Find any project with just a few clicks.
Manage your clients and cross-reference
Create contact profiles and manage contact-specific notes, tasks and even files (such as emails). Have a few clients connected to a project? You can easily create cross-link among them. In fact, Pagico allows you to cross-reference between anything: notes, tasks, files, projects and contacts!
Use Smart Collections to customize the way you see your data
Smart Collections are like smart playlists. Set one or more keywords, and it'll include everything (tasks, notes, projects and contacts) in it automatically. GTD users would probably set up a few smart collections, such as @errands and @office, while we usually have @bugs for bug tracking and @improvements for feature wish lists.
Sync data via the cloud
Via the built-in Workspaces feature, you can easily and selectively share projects/contacts data with your other computers, and iOS devices. If you work with a small team, then you can use the Workspace feature to easily sync data and collaborate with your team.
Cross-platform compatible
Pagico for Desktop is compatible with Mac OS X, Windows and Ubuntu. Do you have multiple personal computers? Simply install Pagico on all of them and set up a workspace to sync data among them.
WHAT'S NEW
Version 7.2
New Feature: Public Share. You can now obtain the public link to any shared container and share it with people who do not have Pagico. This allows you to easily loop in people on certain projects without requiring them to join your workspace.

New Feature: Recent Comments. This new addition in the meta sidebar shows you the most recent comments made in the current project or contact. This allows you to quickly see your team's inputs.

Improved user experience for the workspace sync feature

Improved compatibility with email links generated by MailTags

Fixed an issue where the tag usage count in the tag browser might be incorrect

Screenshots
Title:

Pagico

Developer:

NOTES 17 LLC

Compatibility:

OS X 10.7 or later, 64-bit processor

Language:

English

Size:

21.82 MB

visit official website
NitroFlare:
DOWNLOAD FILE