Receipts 1.6.0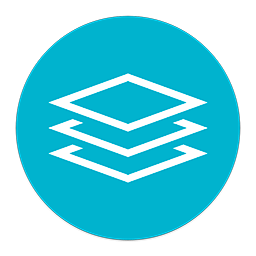 Invoices management tool that can detect the amount recorded in each invoice and automatically organize the entries by provider or category. Receipts aims to help you manage and organize incoming invoices in an efficient manner: you get to import the documents, and the utility will try to detect the amount automatically, convert it to the reference currency, and sort it by provider or category.
Receipts offers smart document and invoice collection.
Features
Recognize: Receipts recognizes gross invoice amount, slip date, declared sales tax, currency, and bank account details automatically and, thus enables the busy user to speed up his receipts management.
Classify: Receipts' smart content recognition identifies once recorded providers automatically, and thus is able to capture recurring documents correctly and assign to the right category.
Analyze: Apart from bar graphs and pie chats in the dashboard giving a quick glance at expenditures by periods, providers and categories, export function enables you to analyze recorded data individually and to enhance your tax declaration.
What's New:
Version 1.6.0
Faster!
The overall performance and responsiveness of the app has been improved, in particular for large databases with thousands of documents. The memory usage has again gone down as well.
Placeholders
You can now easily create empty placeholders for transactions you don't have the receipts yet available. This is super handy when used together with MoneyMoney. Just drag entries from MoneyMoney to Receipts to create filled placeholders.
A new section in the outline helps you find those entries where the attachment is still missing.
Other Changes
All worldwide currencies are now shown in the drop down.
Type the currency symbol or name directly into the amount field like e.g. "$10" to set it to USD.
"Pay Now" is always visible when there is a supported app installed and an amount larger than zero. IBAN is not a requirement anymore
Duplicate entries
The "reference" field is only used and shown in exports and print when activated
Settings Dialog:

Switch relevant date to "payment date" if required
Switch on and off properties
Screenshots:
Title:

Receipts 1.6.0

Developer:

Dirk Holtwick

Compatibility:

OS X 10.10 or later

Language:

English

Includes:

K'ed by TNT

Size:

22.16 MB

visit official website
NitroFlare:
DOWNLOAD FILE