Receipts 1.7.4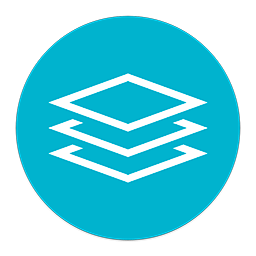 Invoices management tool that can detect the amount recorded in each invoice and automatically organize the entries by provider or category. Receipts aims to help you manage and organize incoming invoices in an efficient manner: you get to import the documents, and the utility will try to detect the amount automatically, convert it to the reference currency, and sort it by provider or category.
Receipts offers smart document and invoice collection.
Features
Recognize: Receipts recognizes gross invoice amount, slip date, declared sales tax, currency, and bank account details automatically and, thus enables the busy user to speed up his receipts management.
Classify: Receipts' smart content recognition identifies once recorded providers automatically, and thus is able to capture recurring documents correctly and assign to the right category.
Analyze: Apart from bar graphs and pie chats in the dashboard giving a quick glance at expenditures by periods, providers and categories, export function enables you to analyze recorded data individually and to enhance your tax declaration.
What's New:
Version 1.7.0:
Export and report:
Create your own templates for file names. With "/" custom folder structures can be defined
Define individual content for formatted print & PDF
Decide if +/- signs should be shown in exported columns
Attach documents to reports
Better printer output for reports and dashboard
New action buttons for quick access to all export related functionalities
New export/report column "Income & Expense"
And in other areas:
Define a template for reference counter. Previously used patterns are transformed to a template automatically once
Set reference value via selection
Email and web page import is now paginated
Fill online payment "reason" field via template
Drop downs for contact and categories respect dicritics, upper and lower case letters correctly
Formatting issues for amounts in Excel exports fixed
Added exportFileName property to JSON export
Allow import of files inside of packages, like e.g. DevonThink
Crashed on empty tag names
Screenshots:
Title:

Receipts 1.7.4

Developer:

Dirk Holtwick

Compatibility:

OS X 10.10 or later

Language:

English

Includes:

K'ed by TNT

Size:

18.39 MB

visit official website
NitroFlare:
DOWNLOAD FILE