Folder Tidy 2.9.2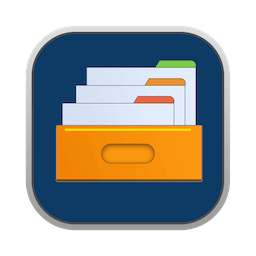 Take a look at your Desktop, or the Downloads folder - is it a little disorganized? Or maybe really disorganized? Don't worry, it's really easy to clean up. Download Folder Tidy right now and choose the folder to organize and with one click you'll see the files get sorted into the appropriate sub folders (Pictures, Word Documents, Numbers, Archives, etc).

Need a little more control? Open up the preferences, change the order of the built-in rules, or start to make custom rules. Use the powerful predicate editor to make pretty much any rule you'd like. For example, create a rule to move all photos with a size bigger than 5MB and older than a year into a folder. Pretty neat, eh?

Check out some of the awesome features:
Organize your files into subfolders based on the file type and/or rules.
Use one of the many built-in rules, or create powerful ones based on predicates.
Choose what types of files to clean up.
Choose files and folders to ignore during a clean up.
Choose where to put the cleaned up files and folders.
Options to ignore aliases, folders and anything with a label.
Ability to undo the clean up.
Over 600 five star ratings internationally.
What's New:
Version 2.9
Added ability to increase the height of both the preferences and rule editor windows so they're easier to work with.
Added logic to determine if Spotlight may not be working properly along with information on how to resolve it.
Added new log messages window under the Help menu to assist when working with support. This includes a new option to increase the logging level, which is turned off by default.
Updated the nomenclature from label -> tag so it's the same as the modern Finder.
Increased the width of the rule editor sheet so the text fields for date predicates are wide enough.
Improved the finished message so it has the correct grammar if only one file was moved.
Minor tweaks to the sizing and position of some windows and controls.
Fixed issue where an undo file would still be added to the list, even if there were zero files moved.
Fixed issue where if only one file was moved, the undo would show two files due to a duplication of the file information.
Fixed issue where the number of files moved that was displayed could have been off by one.
Fixed issue where the horizontal scrollbar may have appeared in the rule list.
Fixed issue where the last rule may have been difficult to scroll to.
Screenshots:
Title:

Folder Tidy 2.9.2

Developer:

Tunabelly Software

Compatibility:

macOS 10.10 or later

Language:

English

Includes:

K'ed by TNT

Size:

9.71 MB

View in Mac App Store
NitroFlare:
DOWNLOAD FILE