Outline 3.2203.4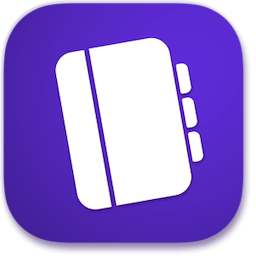 Notes with more creative freedom, better organization, and PDF export options. OneNote compatible & Office 365 powered. Take your OneNote to the cloud you like best or even local.

Capture notes at any spot on a page and draggable around. Organize notes in the world's most natural hierarchy. Store notes in your local file system, and synced across devices with your favorite cloud.

Powered with import from Evernote and Circus Ponies.

ONENOTE'S BEST FRIEND
Give your OneNote notes a new start beyond OneDrive or SharePoint
Export to OneNote, just in case
Go beyond import/export and do a real time collaboration on notes with colleagues who use OneNote (your Mac and their PCs)
STORAGE
Choose where you want to store your notes: Dropbox, iCloud, WebDAV, Box, or OneDrive
Consider a no-cloud option too: some notes need offline and cloud-free privacy
Mind the coming-soon: SharePoint, OneDrive for Business / Office 365
UI
Find everything a note needs by the hand: text, lists, tables, images, checkboxes, hyperlinks, and more
Put that stuff anywhere in a note and then move around / re-size / edit it all, the way you like
Keep notes structured in a natural hierarchy of pages, sections, and notebooks
Access a note fast via recents, search, and note links
Manage font size and color, apply styles and highlighting
Attach files and insert printouts, to collect documents in one place
IMPORT
From OneNote
From Circus Ponies
From Evernote
What's New:
Version 3.2203.4
Fixed problem with section unlock when "Lock Password Protected Section when leaving it" option is active
Version 3.2203.3:
UI improvements
Lot of improvements to app toolbar: new look, hover effects etc..
Smooth annimation of sidebar show/hide and page only mode.
Application window now supports OS standard actions it has been lacking like maximize on doubleclicking on toolbar and others.
Refactored notebook tree: section rename, some UI improvements, bug fixes.
Added locked section indicator in notebook tree.
New icons in Preferences window and in other parts of the app to match Mac OS style.
Other Improvements and Bug Fixes
Improved synchronization via iCloud.
Application might start consuming hugh CPU resources in some rare cases.
Numbered lists had incorrect indentation in some cases.
There has been delay when moving large section from one Section Group to another.
Problem when pasting hyperling as part of the lists.
Invisible table borders displayed incorrectly sometimes after paste and before page reload.
Problem when hyperlink was in page title.
Cursor should position in the nearest table cell when clicking above the table.
Cursor has been positioned incorrectly for nested table when clicking outside.
Section opened with Open From action in external app should become active in Outline.
After sending content into outline Outline should open the new page (make it active).
Added Hide Others option to application menu.
Outline crashed on some complex tables.
Detected and fixed memory leaks that occured in some scenarios during sync.
Technical
Huge part of the app has been refactored to make app more stable and allow making further changes easier and quicker.
Screenshots:
Title:

Outline 3.2203.4

Developer:

GORILLIZED CORPORATION

Compatibility:

macOS 10.13 or later

Language:

English

Includes:

K'ed by TNT

Size:

81.11 MB

View in Mac App Store
NitroFlare:
DOWNLOAD FILE
Previous Versions