Microsoft Office Standard 2016 v15.27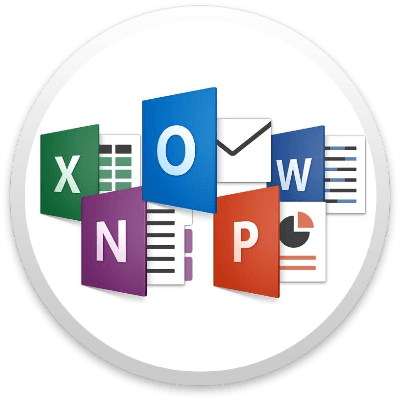 Microsoft has announced the release of the preliminary version of the office suite Office 2016 for the Mac. The new Office for Mac is the first major upgrade package Microsoft Office applications on the platform OS X since the release version of Office 2011. The new version of the program includes Word, Excel, PowerPoint, OneNote and Outlook, and also brings a lot of new features, including support for high-resolution displays Retina and full-screen applications. The main focus of her made on standardization and better integration with cloud-based service OneDrive.
Office suite Office 2016 for Mac has inherited many elements from the version of Office for Windows, and mobile client applications Office, which debuted last year. Updates to the tape, which is a new arranges tools and formatting functions, completely redesigned user interface based on the latest functionality of computers Mac, new themes and styles. There is even a new design theme in the spirit of Yosemite, which to the best advantage of features such as support for full-screen applications, OS X.
WHAT'S NEW
Version 15.27:
Improvements and fixes
This update provides the following fixes and improvements.
Excel
Use CONCAT or TEXTJOIN to shorten your text formulas, or try the forecasting functions to help you predict future trends. For Office 365 subscribers only.

OneNote
Find and fix accessibility issues in your notes by using the Accessibility Checker on the Tools menu.

Correct your typos by using suggestions from the spell checker.

You can find additional improvements to help you use notes by turning on "Preferences > General > Enable experimental features." Please try these and let us know what you think.

PowerPoint
Trim unwanted content from the beginning or end of your audio or video files. You can also trigger an animation by using a bookmark in your media file. For Office 365 subscribers only.

SCREENSHOTS