Script Debugger 8.0.5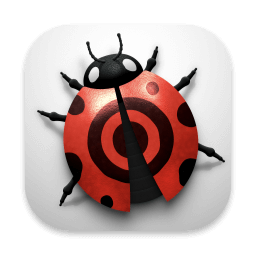 Script Debugger provides everything you need to quickly and easily author AppleScripts that work. No other scripting tool can match Script Debugger's capabilities for creating, editing and debugging AppleScripts. Its sophisticated Dictionary browser provides far more information than any other tool can and eliminates guesswork and needless experimentation. Simply put, Script Debugger makes AppleScript easy.
What's New:
New In Script Debugger 8
Script Debugger 8.0 introduces the following major new features:
Big Sur & Apple M1 Support
Script Debugger 8 fully embraces macOS Big Sur and Apple M1 Macs. Script Debugger's appearance has been updated to fit nicely into macOS Big Sur. Script Debugger 8 runs natively on Apple's new M1 Macs, and generates universal Intel/ARM applications when running under macOS Big Sur, regardless of platform.

Dark Mode
At long last, Script Debugger 8 supports Dark Mode. This has been the most requested Script Debugger change since Apple introduced Dark Mode and it's finally here!

Themes
To go along with Dark Mode support, Script Debugger 8 provides user configurable and switchable themes. Themes can automatically handle transitions between Light Mode and Dark Mode, and you can change them manually. You can create your own custom themes to easily switch script formatting depending on the task at hand.

Library Improvements
Viewing script library documentation has been made much easier with the introduction of a Libraries section within Script Debugger's dictionary window. Script Debugger is able to automatically discover libraries in more locations. You can now add frequently used libraries to your Favorites list.

Revised Applet Building, Code-signing & Notarizing
Apple's improvements to security in macOS Mojave, Catalina and now Big Sur required a reimagining of Script Debugger's ability to create stand-alone script applications. Script Debugger 8 offers vastly expanded options for generating standalone applications, along with the ability to code-sign and notarize applications.

Line Editing
Script Debugger 8 introduces a suite of new editing commands that operate on lines: Move Up, Move Down, Insert Before, Insert After, Cut, Copy, Delete and Duplicate. Like all menu commands in Script Debugger, you can assign your own keyboard shortcuts to these commands. This change makes script editing even faster, especially when coming from other editors which offer these commands.

No More Debug Documents
Previous versions of Script Debugger saved scripts with debugging enabled in a special format to facilitate something we called external debugging, which allowed scripts to be debugged while running within other applications. While external debugging was useful in some situations, users were often caught out when distributing scripts with debugging enabled because the file format required Script Debugger be present.

Security changes introduced in macOS Mojave and later rendered Script Debugger's external debugging feature inoperable. For Script Debugger 8 we've removed external debugging and now all scripts are saved in the standard script format, guaranteeing scripts can be easily shared.

Direct Export
Script Debugger 8 introduces a new workflow for exporting run-only applications. By storing all related settings in documents of any script format, exporting becomes a one-click process, while new destination options offer greater convenience in organizing and tracking changes as scripts are updated.

Miscellaneous Improvements
Script Debugger 8 includes heaps of improvements to existing features.
Screenshots:
Title:

Script Debugger 8.0.5

Developer:

Late Night Software Ltd

Compatibility:

macOS 10.14 or later

Language:

English

Includes:

K'ed by TNT

Size:

68.67 MB

visit official website
NitroFlare:
DOWNLOAD FILE
Previous Versions