Adobe Illustrator CC 2017 v21.0.2 for Mac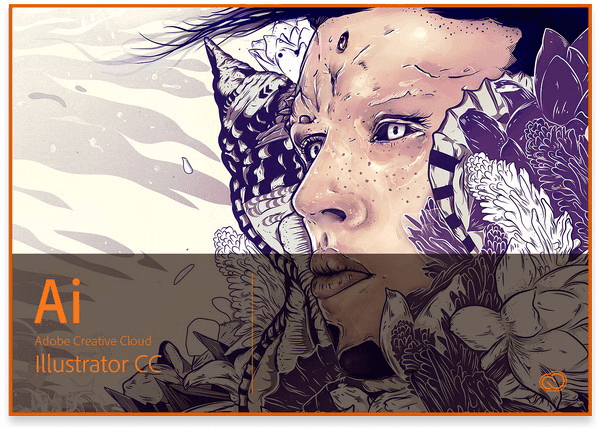 Adobe Illustrator is the companion application to Adobe Photoshop that mainly focuses on the creation and design of logos. For over two decades, Illustrator has provided countless possibilities and high-end options to design professional logos.
More specifically, Adobe Illustrator uses vector based images to help you create personalized logos. In addition, the process of drawing and manipulating basic shapes in Illustrator is greatly streamlined.
From a beginner's perspective, creating a new logos is pretty easy. The first steep is creating, uniting and manipulating shapes. The next steps consists of coloring the shapes, adding and editing symbols, applying effects, and then making final touches.
Of course, Illustrator provides tons of solutions and customizable parameters to the more experienced and creative logo designer.
The key features are the sophisticated vector drawing tools, working with up to 100 art boards, pattern creation, variable-width strokes, image trace, gradients, rock-solid stability and more.
At its core, Illustrator excels at working with vector graphics images. You can, thus, compose and edit these types of images for printing, video, mobile or the web. Using the advanced path controls, paint brushes and complex shape-building tools, you can achieve spectacular results.
WHAT'S NEW in Adobe Illustrator CC 2017 v21.0.0
Version 20.1.0 (2015.3):
Jump-start your creative projects
Now, while creating a document in Illustrator, instead of beginning with a blank canvas, you can choose from a wide variety of templates, including templates from Adobe Stock. Templates include stock assets and illustrations that you can build on to complete your project. When you open a template in Illustrator, you can work with it just as you would work with any other Illustrator document (.ai).
User experience refresh
Illustrator now has a brand new user interface that is flat, modern, and easy on the eyes. The tools and panels have new icons. You can customize the interface to sport one of the four available color options designed for optimal user experience: Dark, Medium Dark, Medium Light,and Light.
Fill type objects with placeholder text
Filling type objects with placeholder text helps you visualize the design better. Now, by default, Illustrator automatically fills new objects created using type tools with placeholder text. The placeholder text retains the font and size applied to the previous type object.
New Features:
Jump-start your creative projects

User experience refresh

Fill type objects with placeholder text

Import text into a path/shape

Font-related features

In-context alternate glyphs

Create pixel-perfect art

Zoom to selection

Other enhancements

Version 21.0.2 (2017):
Stability-related fixes for the 2017 release

Screenshots