Video Slave Pro 3.0.8974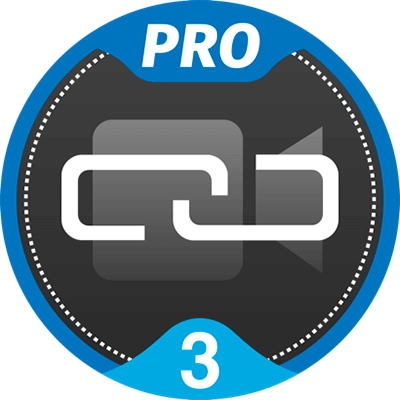 Timecode synchronized movie playback for your DAW. Use Video Slave 2 to play movie clips in sync with Pro Tools, Cubase, Nuendo, Logic Pro X, Studio One and many other popular DAWs. Video Slave 2 uses MIDI Timecode - a protocol supported by most Digital Audio Workstations on the market today - to drive synchronized movie playback as well as MIDI Machine Control for full scrubbing support.
Playback a wide range of video codecs and containers
Video Slave 2 supports all of the codecs used today such as DV/DVCPRO, Motion JPEG, Apple Pro Res, H.264, AVC Intra and many more. There's typically no need to convert movie files to a different format which will save you a lot of time. The supported container types include QuickTime as well as MXF.
Future proof video playback engine for Mac OS X
Video Slave 2 features a custom designed video playback engine built to fit the needs of audio/video professionals. Unlike other solutions, Video Slave 2 does not rely on the QuickTime engine any longer as QuickTime has been officially deprecated with OS X 10.8 and is likely to disappear in a future update of OS X.
With Video Slave 2's playback engine, you can not only playback all audio tracks the movie contains directly without importing, you can also reference external audio files to have them play back in sync with the movie as well. Enjoy the freedom of routing each audio track to an individual output available to your machine and use standard audio controls like mute, volume and pan on a per audio track basis.
On top of that, Video Slave 2 also supports the Syphon framework which allows you to share video frames with other software applications easily. This also makes Video Slave 2 the perfect companion in live scenarios.
Organize your movies with playlists and versions
Working on a reel based feature film? Or a whole season of a TV series? Or a bunch of commercials? Then Video Slave 2's playlist is what you need.
Throw all your clips into a playlist and let Video Slave 2 choose the right reel automatically according to the incoming timecode. Disable clips in the playlist to prevent certain clips from playing without removing them from the playlist.
Additionally, you can use Video Slave 2's new versions feature to keep track of all video files you received from the editorial. Create a version with all different files of the same scene/reel and keep all of them in sight. Switch back to an older version quickly in order to find changes easily.
Get the job done quicker with visual overlays
With Video Slave 2 it is also possible to superimpose the picture with different kinds of visual cues. Video Slave 2 currently supports three kinds of overlays: Streamers, Markers and ADR Cues (Pro version only). All types of visual cues are highly customizable through the application's preferences.
SCREENSHOTS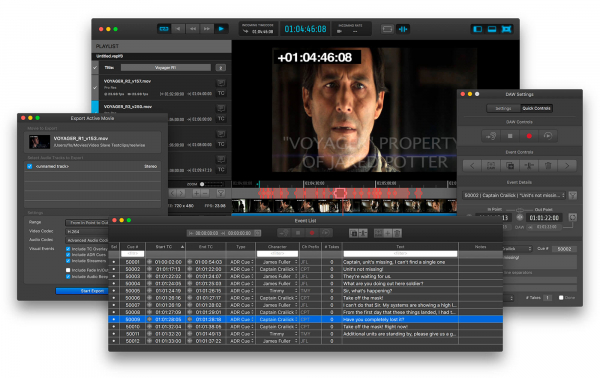 Title:

Video Slave Pro 3.0.8974

Developer:

Non-Lethal Applications

Compatibility:

OS X 10.9.5 or later, 64-bit processor

Language:

English

Includes:

Pre-K'ed

Size:

15.83 MB

visit official website
NitroFlare:
DOWNLOAD FILE