Pathfinder: Kingmaker v2.1.7b fix 47360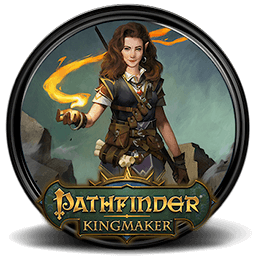 Pathfinder: Kingmaker is the first isometric party-based computer RPG set in the Pathfinder fantasy universe. Enjoy a classic RPG experience inspired by games like Baldur's Gate, Fallout 1 and 2 and Arcanum. Explore and conquer the Stolen Lands and make them your kingdom!

The Imperial Edition includes:
A premium downloadable copy of the game which contains 2 in-game items to help an aspiring adventurer (a signet that allows you to bless your party several times a day, and a belt with bonus disease and fatigue resistance). Premium in-game items are not designed to break the game's balance.
Two additional portraits. Images of a fearless warrior from Cheliax and a skilful elf wizard will be included in the gallery of portraits available upon creating a character.
A digital Art Book. 176 pages with sketches of characters, monsters, items and the game world, lovingly selected by our artists.
Official soundtrack. Contains a complete set of in-game music, created by Inon Zur and our Owlcat Games composer.
A digital module for board game adventures. This module has been created from scratch by game designer Chris Avellone assisted by Paizo experts to express gratitude to the entire pen'n'paper RPG community and the Pathfinder universe for providing support and being a source of inspiration for working on the game.
A digital high-resolution map of the Stolen Lands. This detailed map can be used as a desktop wallpaper. It can also help you navigate the dangerous and mysterious territories of the Stolen Lands.
A Red panda. This pet not only greets its owner, standing adorably on its hind legs, it will also increase your negative effect resistance.
A Season Pass. The Season Pass will automatically get you access to the first three packages of post-release downloadable content. These additions expand the world of the Stolen Lands and add new companions, locations, buildings, items, and most importantly - new adventures, memories and emotions for you to experience!
DLC
Arcane Unleashed
Beneath the Stolen Lands
Bloody Mess
In game pet - red panda
In game player's portraits
Pre order bonus
Premium digital copy
The wildcards
Varnhold's lot
Screenshots:
Title:

Pathfinder: Kingmaker v2.1.7b fix 47360

Release Date:

25 Sep, 2018

Genre:

RPG

Developer:

Owlcat Games

Compatibility:

macOS 10.11 or later

Language:

Multilangual

Size:

27.74 GB

visit official website
NitroFlare:
DOWNLOAD FILE