ATOM RPG: Post-apocalyptic indie game v.1.109 (2018)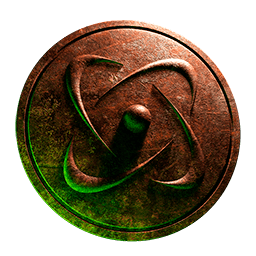 ATOM RPG is a post-apocalyptic indie game, inspired by classic CRPGs: Fallout, Wasteland, System Shock, Deus Ex, Baldur's Gate and many others.
In 1986 both the Soviet Union and the Western Bloc were destroyed in mutual nuclear bombings. You are one of the survivors of the nuclear Holocaust. Your mission - to explore the wild and wondrous world of the Soviet Wasteland. To earn your place under the sun. And to investigate a shadowy conspiracy, aimed at destroying all that is left of life on Earth. 
ATOM is:
A powerful character creation tool, aimed at making the wasteland hero you want to portray! 
A balanced roleplaying system inspired by GURPS. Each stat combination provides a unique gaming experience, unique dialogues, and new ways to solve some of the quests! 
Dozens of skills, from lockpicking to gambling!
Many hours of gameplay on all sorts of locations. Meet the other survivors in a brave new settlement, built from the dust of the old world. Venture into the wilds, where mutated creatures and savage bandits lurk. Work out the secrets of an old military bunker. Or simply lose yourself, fishing at a scenic pond... 
Turn-based combat, inspired by Fallout 1 and 2. 
Random encounters with the dwellers of the Soviet Wasteland - both friendly and dangerous. Sometimes all at the same time... 
Many deep, multiple-choice dialogues that feel like real conversations with the unique NPCs of the game. 
Nonlinear gameplay! Dozens of quests, each with many alternative solutions. Play the game like You want to!
What's New:
Patch 1.109
Changelog:
Isometric mode now available in the game's settings;
Added "Pause when the game is minimized" function as an option that can be turned on and off;
Added the "clean log on load" option;
Left alt, shift and ctrl keys now work like the right ones;
New Steam Achievement;
Added various new sounds to the game and overhauled UI sounds;
New AI for the Shog monster;
Slot is highlighted when you are pointing at an interactive object;
Enemy info is shown when in party member ordering mode;
Additional melee damage caused to downed enemies;
Faster global map travel (speed depends on Survival skill);
Bears can now stand on hind legs at times, also their AI was improved;
When checking for encounter avoidance, item and trait bonuses are considered correctly;
Starting kit bonus is now calculated correctly;
Shower in Red Fighter cured 300 radiation poisoning instead of 50;
Four Legged Knight and Praetorian are fixed;
Technophobe distinctinction players do not get recipes at start, even with large INT;
Fixed the Savage Hunter distinction bonuses;
Fixed the Circus Education distinction balance;
Savage shield now added to basic recipes;
Coffee, chifir and herb effects now last longer;
Fixed the wounded bandit's quest;
Fixed rare game crash that happened when the player moved to a new location wearing the hazmat suit;
Opened locations on the global map are highlighted more;
Added a marker that points to where the character is standing when he is not on the screen;
Added achievement statistics to the game;
Better non mutant animal models added;
You can now pause and load during enemy turn;
Fixed ventilation shaft bug in Dead City bunker;
New, improved ragdoll system finalized;
Visual skybox glitch in certain cinematics fixed;
Exit zones in random metro encounters are fixed;
Linux-exclusive bug with random symbols appearing in character biographies fixed;
New animations added;
Fixed the Dzhulbars encounter balance;
Unique stat descriptions for Dzhulbars;
Cooking at a campfire or stove now benefits whole party;
Sprites improved on global map;
Every animal in the game has new phrases when talked to after consuming a potion;
Dual Shock 4 Wireless is now supported;
A huge amount of lesser bugs, typos, and translation issues fixed.
Screenshots:
Title:

ATOM RPG: Post-apocalyptic indie game v.1.109 (steam)

Release Date:

2018

Genre:

RPG, Early Access

Developer:

tomTeam

Compatibility:

OS X 10.9 or later, 64-bit processor

Language:

English, Russian

Size:

4.17 GB

visit official website
NitroFlare:
DOWNLOAD FILE