Paragon extFS for Mac 11.3.30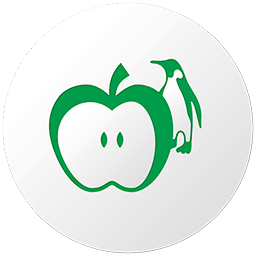 Paragon ExtFS for Mac® 11
is a low-level file system driver which was specially developed to bridge file system incompatibility between Linux and Mac®. ExtFS for Mac provides full read/write access to ExtFS formatted drives under OS X.
Based on Paragon UFSD™ (Universal File System Driver) technology, this driver provides fast and transparent access to Ext2/3/4FS partitions as if it were part of the native Mac operating system environment, thus achieving an unprecedented high level of performance (similar to HFS+). Mac OS X programs can process these Ext2/3/4FS partitions without any restrictions and can browse contents, read and modify files, copy and create new files and folders, etc.
We have notably improved the driver performance since its latest version release. Our internal lab tests show that the smaller files writing speed from Mac to Linux volumes almost doubled in ExtFS for Mac 10 compared to ExtFS for Mac 9.
New Features
The latest Ext4 features support
The majority of Ext4, the latest file system format of Linux, features are now supported: 64bit, dir_index, extent, extra_isize, ext_attr, flex_bg, has_journal etc
Mounting time reduced
ExtFS for Mac 10 mounts Linux volumes up to 4 times faster, compared to ExtFS for Mac 9!
Large volumes support
ExtFS for Mac 10 can quiсkly mount even large (> 2TB) volumes.
Improved performance and stability
The driver now works much faster even in case the Linux volume is short of free space. It also shows a doubled transfer speed of a large amount of smaller files and increased rate of random read/write operations.
Improved User Interface
The 10th version of Paragon ExtFS for Mac driver got an updated clear user-friendly interface. A new Preference Pane available in OS X System Settings helps to easily and quickly find required features, as well as overview all mounted volumes.
Improved console utilities
Integrated check and format Linux volumes utilities became more stable and faster.
Key features
Fast access to any ExtFS partition
Support of Ext4 file system
Mount several Ext 2/3/4 partitions
Extremely easy to use
Format/create, check /repair Ext2, Ext3, Ext 4 partitions options
Improved stability and performance
Non roman characters supported
Auto-mount partitions
Features to guarantee data consistency


Supported Storages
Large hard disks (up to 3 TB tested)
IDE, SCSI and SATA hard disks
FireWire (i.e. IEEE1394), USB 1.0, USB 2.0 hard disks
PC card storage devices (all types of flash memory, etc.)
Screenshots:
Title:

Paragon extFS for Mac 11.3.30

Developer:

Paragon

Compatibility:

OS X 10.8 or later, 64-bit processor

Language:

English

Includes:

Trial Reset

Size:

29.85 MB

visit official website
NitroFlare:
DOWNLOAD FILE