Boinx mimoLive 2.1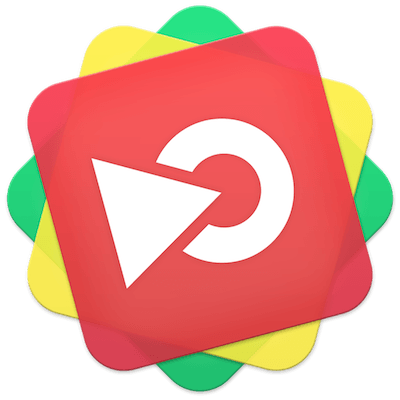 mimoLive - The Multi-in, Multi-out Live-Video Engine - (was BoinxTV) is like your personal TV truck without the truck. Easy to learn and easy to master, it allows you to broadcast your message on a dime. Combine live camera video, clips, photos, 3D graphics, lower thirds, audio, and more to create a stunning recording or live video stream. mimoLive is perfect for school TV, events, conferences, video podcasts, webinars, training videos, game streaming, sports, concerts, sermons, and more. Stream directly to YouTube, Facebook, and more, or record to disk.
Key Features
Live streaming

Recording to disk

Playout to Full Screen

Playout to SDI (Key & Fill)

Live Editing

2D/3D Broadcast Graphics Engine

WHAT'S NEW
Version 2.1:
Changes:
New: Weather Forecast and Weather Map layer

New: Added encoder stats to the Streaming Status window and cleaned up the window.

New: Video Switcher layer now can have up to 8 video sources. Also added the option to long press on the preview to start a dissolve transition (or use the alt key).

New: Text Source: Creates basic images with text and backgorund that can be used anywhere.

New: Layers that works on "layers below" will actually show the real content in the preview if available.

New: Presenter-2D layer now can crop source B horizontally in oder to have 4:3 sources displayed correctly in 16:9 productions

New: Adjustable audio ring buffer size in preferences to be able to come down with audio latency if possible.

New: Preference to open the New Document window when no other window is open

Enhancement: Audio should not be interrupted anymore if the play through device get changed.

Enhancement: Worked on render performance in Text On Fire and Twitter layer.

Enhancement: Better spread of rendering performance over time.

Enhancement: Automatically generated sources are hidden in the source repositorys list.

Enhancement: worked on performance (Audio Only layer, Preview rendering, Video Texture handling)

Fixed: A rare crash when start streaming

Fixed: After opening a document layers gets pre rolled so they are in a better condition.

Fixed: Missing audio track in movie recordings while streaming.

Fixed: Sometimes starting an iOS video source didn't work.

Fixed: Hang in audio pipeline creation when creating a document.

Screenshots