Boxy: email client for "Inbox by Gmail" 1.2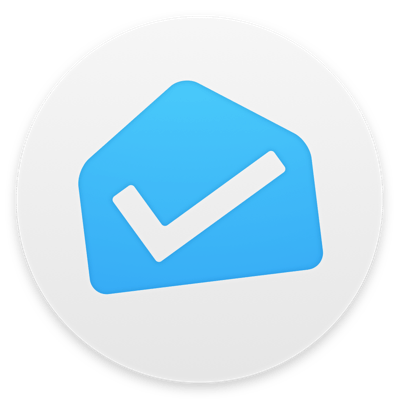 Boxy is the first Mac client for Inbox by Gmail, built to support every Inbox feature, and to be fast and reliable, with a sleek interface that fits OS X and looks familiar to Inbox users. The app is designed by Fabrizio Rinaldi and developed by Francesco Di Lorenzo.
What makes Boxy an amazing email client?
Modern, clean, responsive interface

Multiple accounts and multiple windows support

Reader Mode, for an awesome email reading experience

Multiple Themes. Choose between Light, White, Dark and Black

Native OS X notifications with avatars and Dock icon badge

Markdown support in the email composer

You can make it your default email client

Full screen and split screen support

Menubar icon, colored blue to indicate new unread emails

VIM and OS X style shortcuts support

Full screen email composer

Hide attachments preview and email previews to make your Inbox cleaner

Option for bigger/smaller font size

Spell check while typing and emoji support

Drafts sync, start writing on Boxy e continue on mobile or web

Safe and super lightweight

Retina ready and built for El Capitan

Regular free updates

WHAT'S NEW
Version 1.2:
New Features:
New Black Theme - We've been working hard on this one, we can't wait to know what you think.

Mailto: link handling is back! - Click on an email link in a browser or other app to compose a new email with Boxy. To use this feature head to Boxy's Preferences and follow the instructions.

Avatar pictures in notifications - We check Gravatar and websites' favicons to see if an email sender has an avatar or logo, and if we find one we display it in Boxy's native notifications.

Reader Mode controls - Hovering controls to quickly take action on emails from the Reader Mode (you can also use shortcuts).

Faster loading times! - This makes a big difference especially on slow connections.

New accessibility features - Users with alternative input devices rejoice! You can enable scrollbars in-app if you need them.

Emoji shortcut - The emoji system shortcut Ctrl+Cmd+Spacebar is now working in the email composer! We always supported Emoji but they weren't very accessible. Now they are, have fun!

Fixes:
Lots of UI tweaks and bug fixes

Reader mode quits when a message is archived/deleted

More reliable refresh (Cmd+Shift+R)

Minimal Theme is not White Theme and it's slightly translucent

More stability, especially on weak networks

App menu tweaks and additions

Screenshots