SmartAlbums 2.0.26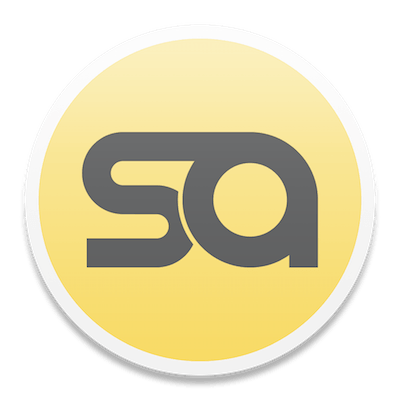 SmartAlbums is a revolutionary software that will allow create photo albums fast and really fun! Easy installation, saving time, creative! Experiment with design, mix and arrange the photos ... Use your predefined templates, or use the opportunity to create your own. SmartAlbums established photographers and graphic designers with the use of innovative technology, which is very easy to use.
EASY SET UP
No need to know bleeds, safe

zones, or any other print jargon.

Pick your print company & album

size, and we set up the rest.

SAVE TIME
No more designing spreads or

searching for templates.

Simply pick your images and

immediately see a design.

BE CREATIVE
With Dynamic Album Design™

experimenting is fast & easy. Change

spread designs, add & delete

images, and switch photos instantly.

SMARTALBUMS NEW FEATURES
BETTER WORKFLOW
Export your album in JPG. PDF, layered PSD (Photoshop), or IDML (lnDesign,M).

IMPORT MORE
Import PSD. PNG. and TIFF file formats.

AUTO SYNC
Automatic synchronization with Image updates. As soon as an image is edited and saved, it is reloaded in SmartAlbums.

DYNAMIC GAPS
Change the spacing width between images at any time.

SMART LAYOUTS
If a layout has two clear sides and an image is added to one side, the other side is not affected.

FLUID ALBUMS
Change the album size even after a project has already been started.

3:2 LOCK
Choose to use templates that only Include frames with 3:2 frame ratios.

FORCE DROP
Force a horizontal image into a vertical frame or a vertical image into a horizontal frame.

WHAT'S NEW
SmartAlbums 2.0.24 for Mac Release Notes
Fixes and Improvements
Fixed issue with spread images appearing blurry when exported to PDF with no sharpening on Retina displays.

Known Issues
Frames in templates, that were created in SmartAlbums 2.0.12, will have their size modified to work correctly with the updated algorithm for storing custom templates frame sizes (versions 2.0.11 and prior are not affected).

Feature Differences Between Mac and Windows Versions
Opening project files built with SmartAlbums versions prior to 2.1 will not be supported (future release SmartAlbums 2.1 for Mac will be able to save project files in the compatible format).

Cloud Proofing is in 'beta' mode in SmartAlbums for Windows.

PSD export is in 'beta' mode in SmartAlbums for Windows.

Matted albums support is not available in SmartAlbums for Windows.

Importing images in ProPhoto RGB color profile is not supported in SmartAlbums for Windows.

ProPhoto RGB color profile export is not available in SmartAlbums for Windows.

Legacy proofing export is not available in SmartAlbums for Windows.

Mac OS X Quick Look feature is not available in SmartAlbums for Windows (preview in Windows Photo Viewer is available only).

Screenshots