Gemini 2: The Duplicate Finder 2.3.5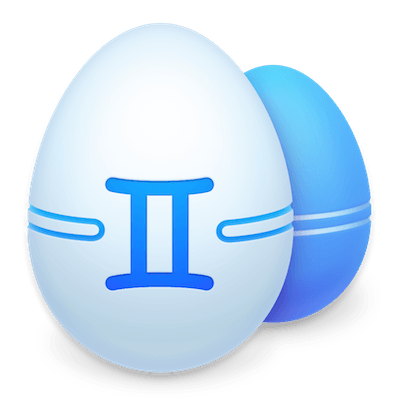 Gemini 2: The Duplicate Finder 2.3.5 [MAS]
Duplicate files can run — But they can't hide.
Gemini 2 helps you find duplicate files and wipe them away. It's smart, laser-accurate, and recovers tons of space on your Mac.
Stop wasting space on duplicates. Gemini finds duplicates on your Mac and removes them. It's quick, easy, and saves you hard drive space.
Compatible and optimized for OS X Yosemite!
Powerful
Fast and accurate scanning algorithms

Cleans iTunes and iPhoto libraries

Works with external drives and network volumes

Removes duplicate folders too!

Intelligent
Auto Select all duplicates with one click

Originals remain untouched

An array of one-click, filter selection buttons

Advanced contextual menu for power users

Gorgeous
Beautifully crafted, Retina-compatible design

Drag and drop files, folders, or entire drives

Data chart shows you what needs cleaning

Watch your duplicates technically shred to pieces

Flexible
Sorting filters make scanning simple

Control-click in Finder to select and scan

Send duplicates to Trash or erase them completely

Customizable select and ignore lists

Built-in file preview mode makes selection easy

WHAT'S NEW
Version 2.3.5:
Release notes were unavailable when this listing was updated.

Screenshots