VectorStyler 1.1.094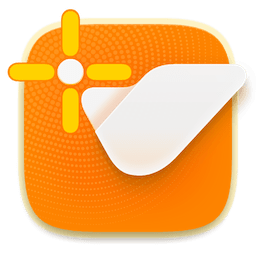 VectorStyler is an advanced illustration and drawing software. Create illustrations, logos, icons, drawings, typography, vector art for screen, print and web.
All the drawing tools without subscriptions
VectorStyler provides a complete set of drawing, design and illustration tools necessary for modern design. With its numerous new features , VectorStyler redefines and extends the tools available for illustrators and designers, improving the creation of complex illustrations and designs.
Shape Effects
Create and edit non-destructive shape effects on objects or groups of objects. Shape effects can be used to adjust the shape of objects, creating various distortions or adding detail to shapes. Shape effect parameters can be edited interactively on the canvas. Use parametric distortion effects to change the shape of objects. Create mesh, envelope or elastic warp effect for fine tuned warp distortions. Create dynamic offsets of shapes and edit the offset distances interactively on canvas. Use the Shape Effects panel to create and edit multiple effects on selected objects.
Image Effects
Add live image effects to vector objects and groups. Select from over 100 image effects, each with multiple options. Image effects are non-destructive, and can be changed or removed at any time. Adjust image effect parameters interactively on canvas, for better visual control. Image effects can be created and edited using the Image Effects panel. All image effects are live, with the vector objects and shapes remaining editable. Combine multiple image effects to create custom filters compositions. Import and use SVG filter compositions directly from the Image Effects panel.
Vector Brushes
Create and edit real vector brushes. The content of a vector brush is a set of editable vector objects, that are stretched along the shape by various brush types. All Adobe Illustrator brush types can be imported and fully used in VectorStyler. Vector brushes can be of 4 types: Artistic, Pattern, Scatter or Bristle brushes. In Artistic brushes, a group of vector objects is stretched along the shape, where the stretching is controlled by the brush options. Vector brushes can be combined with calligraphic pen options and variable width profiles to control the brush width.
Advanced Typography
Setup advanced text formatting using text frames or point text. Text can flow inside multiple linked frames, on multiple artboards and canvases. Text frames can contain multiple columns, and columns can be balanced. Flow text inside and around any shape. Use multi-line paragraph composer for optimal paragraph wide text layout. Align point text to a path with anchoring, updating the text positions as the path is modified. Use the node tool to directly adjust the baseline of a point text into any shape, and create text on path effects. Create and edit right to left or bidirectional (Unicode) text.
What's New:
These are the features and improvements that were added in the first release of VectorStyler 1.1
Formulas in number editors.
Customize path node type indicator shapes.
Hold Option (Alt) to draw shape text of some size.
Incremental saving.
Search field in preferences to find settings by name or tool tip text content.
Symbol stamp tool: place the selected symbol with mouse clicks.
Repeater: create automatic repetitions of multiple objects to fill shapes.
Symbol painter tool: place with symbols while dragging the mouse.
Symbol position, sizing and rotating brushes.
Symbol coloring and opacity brushes.
Quick look plugin for MacOS.
Alignment panel geometric mode to be persistent.
Select page fill when selecting color while the Artboard tool is active.
Path brush mode to change selected objects only.
Option to disable smooth scrolling and zooming modes in Preferences -> Document Editor.
Option to expand stroke when exporting to vector formats.
Persistent default values in Offset Path view.
Immediate search field editing in font drop down.
Hold Control to draw line in path brush, eraser and knife tools.
Modifier key to adjust scroll rounding in number fields.
Increase default precision for numbers exported into text based formats (SVG).
Layers panel option to select object on canvas on Control+Click.
Double click action configuration in Preferences -> Document Editor.
Show alignment options in context panel for single objects also, to align to artboard.
Better default scrolling direction on windows.
Control+Backspace to clear a number or text input field.
Paste attributes from copied objects.
Improved selection of small objects.
Pick colors using a color panel tool.
Convert lines to cubic curves when setting smooth / symmetric corner.
Better color panel layout.
Add shortcut (Control+Shift+K) to find and highlight selected object in the Layers panel.
Options to control the scaling and transformation of image effect parameters.
Option to keep transform tool mode: Preferences -> Document Editor -> Keep Selection Mode.
Better backgrounds and customization for previews in Layers panel.
Compact Layers panel menu by default (option for the larger menu in the panel options).
Set brush size from context panel for shape effect brushes.
Bitmap exporting mode, without dithering.
Persistent tool selections inside groups of the toolbox.
Selecting the panel menu should bring it forward if obscured.
Proportional dragging of smooth nodes (hold Option or Alt).
Import AI data from EPS files (Preferences -> Document Files -> Import AI Data from EPS).
Snap to start / end node when editing nodes.
Update Missing fonts view if fonts are rescanned.
Buttons in Stroke panel to sync cap and arrow styles.
Draw Inside to update target if layer selection changes.
Double click on color target widget to open modal color editor.
Improve stroke panel layout.
Action to clear recent file list.
Hold Option (Alt) when clicking flip or rotate icons to duplicate.
Option to not change object color if color mode is changed.
Add *Reveal File" action.
Select locked layers also, when selecting with Locked Objects.
Selection mode to select empty layers.
Option to transform layer members, when a layer is selected (Allow Layer Transformations).
Hold Option (Alt) when confirming scale or size values in the Transform panel, for proportional scaling.
Add Reset button to transform panel.
Pasting should center at visible area after panned or zoomed.
Draw inside mode, and access from context panel.
Drag&drop a VS preset file on the app window to open the preset panel.
Shortcuts for transform modes (N for pointer, D for deep).
Save As panel to open at the folder of the file.
Show in Finder button in Document Info panel.
Show the file location in Finder when Option+clicking the document title leaf.
Option to position repeating objects separately on multiple glyph shapes.
Add shortcuts to adjust word spacing (Control+Option+Left/Right on Mac).
Option to disable or change initial filler text (Preferences -> Document Files).
Option to add user folders for hyphenation dictionary files.
Control+B to paste below all objects if none are selected.
Shortcut L to be assigned to the Path Sketch tool.
Context panel to show top or active stroke options.
Close path when moving an ending node over the other and holding Option (Alt).
Option(Alt)+Delete in Node editor to remove segments and disconnect path.
Better font list layout.
Better Stroke panel layout (both vertical and horizontal mode).
Use selected objects in Object Sprayer tools.
Show nodes in text shapes also when hovering.
Copy and paste text on path should copy the linked shape also.
Keep group hierarchy and names when exporting to SVG.
Layer renaming in the Layers panel.
Add foreign file formats to Open Recent list.
Shift+E shortcut to be used for the Eraser tool.
Shift+B shortcut to be used for the Path Brush tool.
Load editable AI data from PDF files if available.
Keep angle of control point when holding Shift in Node editor.
Allow randomization when Transform Each is enabled.
Screenshots:
Title:

VectorStyler 1.1.094

Developer:

Numeric Path

Compatibility:

macOS 10.11 or later

Language:

English

Includes:

K

Size:

112.95 MB

visit official website
NitroFlare:
DOWNLOAD FILE