Riffle 1.0.2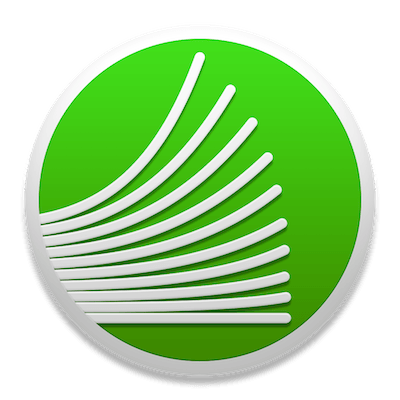 Riffle is an elegantly simple image browser designed for quickly "riffling" through images to find the one you want. Simply drop a folder of images or files onto Riffle and then scrub through every image in every subfolder as fast as your Mac can read and display their contents. Riffle can even export a PDF catalog of all the images for future reference or to share with someone else. You can choose the catalog page size, number of images per page and even the resolution of the images to keep the file size small.
Riffle supports drag and drop and can even grab the Finder's current selection, so it's super convenient to use. Drag files or folders to Riffle's window or dock icon, or make a selection in the Finder and grab it from within Riffle, or even have Riffle grab the current Finder selection when it's launched. Riffle can dig deep into subfolders, into app packages and bundles and can even find invisible files, unlike using the Finder with CoverFlow or QuickLook. Riffle can display only images, or you can turn on QuickLook preview to preview contents of any file type that QuickLook can display. You can reveal an image using the file path bar or using the drop-down path menu in the title bar, or you can drag and drop a copy from Riffle's window or even double-click an image to open it in its native editor or viewer. Riffle is extremely lightweight and doesn't waste drive space generating previews and cataloguing files. Riffle merely scans the specified folder and draws images straight from drive to your screen. There are no cached files to cleanse or worry about because Riffle doesn't leave anything behind. Riffle takes advantage of the speed of solid state drives (SSDs), but it will work with any hard drive.
WHAT'S NEW
Version 1.0.2:
Improved - When caching slow images, Riffle now prioritizes file loading to render the file that you stop on as quickly as possible

Fixed - The top-level folder was not being scanned when recursive preference was turned off

Fixed - Changed the way the file loading message is drawn to eliminate flickering during scrolling

New - Catalog images are now written as JPEG images to reduce the catalog file size

New - You can now cancel long file scanning and catalog generation processes

New - Added a contextual menu to the image view

New - Added a progress indicator to indicate when Riffle is busy rendering requested images in the background

Known Issue - When rapidly viewing or exporting a catalog with many EPS files, the EPS image rendering may fail at some unpredictable time. The cause appears to be too many requests to the system utility that is responsible for converting the EPS data to image data, but we are working to identify and correct the issue.

Screenshots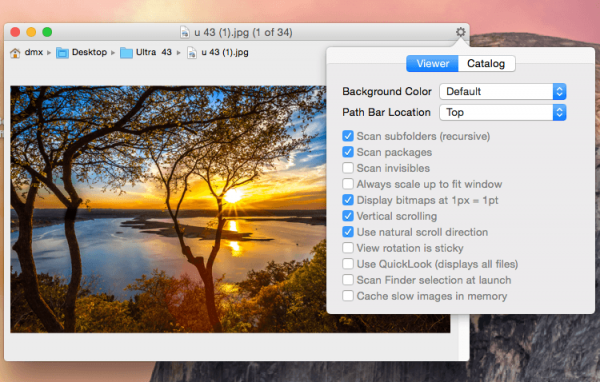 Title:

Riffle 1.0.2

Developer:

bergdesign inc

Compatibility:

OS X 10.7 or later, 64-bit processor

Language:

English

Includes:

Special K

Size:

4.96 MB

visit official website
NitroFlare:
DOWNLOAD FILE