Duplicate File Finder Pro 7.3.1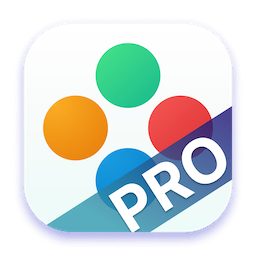 Remove duplicates on your Mac with a professional duplicate cleaner. Find and delete duplicate files or merge folders to organize your duplicates.
Duplicate File Finder PRO is an essential software tool to delete duplicates on Mac's hard drive or on any external disk. It is a duplicate file cleaner that accurately compares files and folders and finds their clones.
Remove duplicate files just in 3 steps:
Scan a disk, folder, or Photos Library for duplicates → Select duplicate files and folders → Review and remove duplicates.
Duplicate File Finder PRO provides a wide set of features to find duplicate files and folders on Mac, organize or remove duplicate data and even view Similar folders and merge them.
Duplicate File Finder PRO allows you to:
Find any type of duplicate files: duplicate music files, duplicate photos, videos, documents, and so on.
Find duplicates on any drive type (external, network, and cloud storage)
Find duplicate and similar pictures in Photos Library
Find similar audio files
Scan multiple Photos Libraries
Sort duplicates by categories (type, name, count, path, size)
Remove duplicate files and folders
Merge similar folders
Merge any two folders even to a new folder
Specify folders where to remove or keep duplicate files with the "Select Duplicates in Folder" option
Specify the priority folder to Auto Select duplicates
Add any file, folder, or file extension to the Skip List
Move selected duplicates to a specific folder
Restore deleted duplicates
Check how much space each duplicate takes on your Mac with our duplicate file software. In the Overview section, you can also see a list of the biggest similar folders which contain both identical and unique files.
List of the best Duplicate File Finder PRO features:
SEARCH FOR DUPLICATE FILES:
Fast scanning algorithm
Scanning for duplicates in multiple folders, drives, and Photos Libraries
Support for external drives and mounted network folders
"Recents" for scanned folders
Animated scanning process
Scanning support for hidden folders
FIND DUPLICATES:
Preview of screens by duplicate category
Preview and quick look of every duplicate item
List of the biggest similar folders
Similar folders chart
Built-in file search
REMOVE DUPLICATES:
Visual progress bar of selected files for removal
One-click selection of multiple duplicate files
Smart duplicate autoselection
"Always select" and "Never select" options
Confirmation list for duplicate removal
Option to move to Bin or permanent removal
REMOVE SIMILAR MEDIA FILES
Find a series of similar photos in the Photos Library
Find similar audio files
Preview groups of similar photos and audio files
Compare similar photos/audio in each group of series
Click "Like" to select the best photo/audio and remove other files in each series
MERGE FOLDERS
Merge similar folders or any two folders
Merge any two folders to a new folder
Move unique files from one folder to another
Copy unique files from one folder to another
Tag merged files
What's New:
Version 7.3.0
Improved duplicates search in Photos library
Added improvements according users' requests
Screenshots:
Title:

Duplicate File Finder Pro 7.3.1

Developer:

Nektony LLC

Compatibility:

macOS 10.12 or later

Language:

English

Includes:

K'ed by TNT

Size:

38.81 MB

visit official website
NitroFlare:
DOWNLOAD FILE