Text Workflow 1.4.1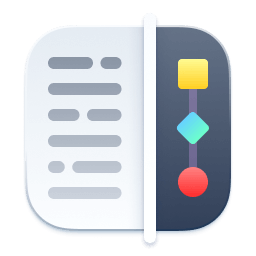 A powerful and easy to use tool that will help you transform your text.
Text Workflow removes the need to perform repetitive tasks manually on your text.
Combine transformation actions to create powerful automations for your text.
Save your transformation workflows to use them any time you want.
Available text transformation actions:
•Add prefix
•Add suffix
•Replace text
•Sort lines:
-alphabetically
-reverse
-shuffle
-by length
•Trim Lines
•Add line number
•Break lines:
-after every word
-after every sentence
-after text
-before text
•Convert Case:
-uppercase
-lowercase
-title case
-camel case
-pascal case
•Delete Characters:
-selected characters
-non-alphanumeric
-numeric characters
-non numeric
-tabs
-spaces
-characters after position
-characters before position
-last characters
-emojis
-characters after text
-characters before text
•Insert Text:
-at first line
-at last line
-every line (position)
-before every word
-after every word
-before text
-after text
-after every character
•Delete Lines:
-containing text
-starting with text
-not containing text
-not starting with text
•Remove line breaks
•Remove multiple spaces
•Remove duplicates lines
•Remove duplicates words
•Remove empty lines
•Delete/Filter words:
-containing text
-starting with text
-not containing text
-not starting with text
•Spell out lines
•Get Statistics:
-count characters
-count words
-count lines
•Encode/Decode
-Base64
-URL
•Encrypt/Decrypt Text with password
•Beautify JSON
•Beautify XML
What's New:
Version 1.4
New text editor with options:
Font size
Show line numbers
Show invisible characters
Screenshots:
Title:

Text Workflow 1.4.1

Developer:

Georgios Trigonakis

Compatibility:

macOS 11.2 or later

Language:

English

Includes:

K'ed by TNT

Size:

8.21 MB

View in Mac App Store
NitroFlare:
DOWNLOAD FILE
Previous Versions