Cascadea 2.1.3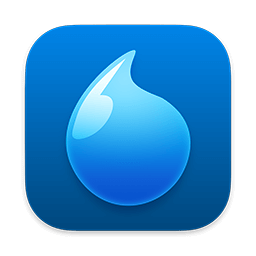 Introducing Cascadea, the first custom style manager designed as a Safari App Extension and native macOS app. Cascadea makes it easy to install custom styles that change the look and feel of any website you want. Whether you want your social media feed to burst with color, or to give your eyes a break with a darker style, Cascadea gives you the freedom to paint the web in your colors.

Installing styles is easy - you can easily import styles from popular custom style websites, or import any CSS file from a URL or local file. Once installed, Cascadea has a clean, simple user interface for quickly toggling or deleting styles. Since Cascadea is built with a fast, fluid native UI, it's easy to mass-toggle or mass-delete styles, drag them around to organize your style list, or export and import entire databases of styles.

Cascadea is also an incredibly powerful tool for CSS developers, whether you're writing custom styles of your own or using it as part of your web development workflow. Cascadea includes a fully-featured code editor for writing custom stylesheets, with support for autocompletion, syntax highlighting, automatic indentation, code folding, beautification, multicursor support, and more. Choose between multiple color themes for the editor, open multiple styles in tabs, and watch Safari update live when you save changes. Plus, if you prefer your own code editor, you can easily export and import a standard CSS file into and out of Cascadea.

Other features include:
The fastest, cleanest UI of any custom style manager.
Full support for Dark Mode in macOS Mojave.
Tie styles to your macOS (10.14.4+) system appearance - Dark Mode-ify websites when you want, and seamlessly change themes when you don't.
Automatically update styles imported from a URL.
Easily duplicate imported styles to edit a local copy without it being overwritten by an update.
Exclude websites from styles to prevent conflicts or override global styles.
Customize variables in UserCSS-format custom styles.
Change the injection order of styles by just dragging and dropping entries in your style list.
Export your entire style collection to a single database file, and import them back just as easily.
Open Cascadea quickly or toggle your styles with a click of a button in your Safari toolbar.
Touch Bar support on equipped MacBook Pro models.
No user tracking. At all. Ever. Cascadea collects absolutely no data from you, outside of opt-in anonymized crash reports provided by Apple through the App Store.
What's New:
Version 2.1
NEW:
Support for the Less preprocessor language
Select "Less" from the preprocessor menu when creating a new style, or use the Metadata Editor to change existing styles.
UserCSS styles with "@preprocessor less" set are also supported.
When creating a new section in an existing style, a new popup sheet allows you to enter a section name and initial rule.
You can also choose to copy the rules from the current selected section.
Preprocessor errors now show the name of the style throwing the error in the window title.
FIXED:
Fixed a case where styles that use Stylus or Less preprocessors but have no UserCSS variables would not be compiled on first install.
Fixed a bug where changes would not be saved after modifying the preprocessor of a style through the Metadata Editor.
Fixed a bug where 'range' and 'number' UserCSS vars may not have their values preserved when a style is updated.
Fixed an issue where braces contained in comments may cause incorrect parsing of UserCSS styles.
Fixed an issue where UserCSS 'select' variables without a space between the label and values may not import correctly.
Fixed an issue where range or number UserCSS variables without set min or max values may not export correctly when exporting a style.
Addressed cases where the new FOUC-prevention in the extension may break some sites.
Fixed a case where single-line comments in Stylus preprocessor styles may break importing.
Fixed a case where styles using the Stylus preprocessor with certain whitespace styles may not compile correctly when imported.
Misc. fixes and improvements.
Screenshots:
Title:

Cascadea 2.1.3

Developer:

Mike Freuden

Compatibility:

macOS 10.14 or later, 64-bit processor

Language:

English

Includes:

K'ed by HCiSO

Size:

20.45 MB

visit official website
NitroFlare:
DOWNLOAD FILE

Previous Versions