Memory Clean 2 v2.1.2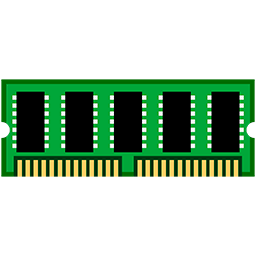 Memory Clean 2 is the ultimate app for optimizing your Mac's memory and is best used after you have finished using a memory (RAM) intensive app or game.
With the slickest interface and user experience, Memory Clean 2 stands head and shoulders above the rest. 
Our users have experienced a smoother and faster experience after running Memory Clean. Just read the thousands of user reviews below and give our app a try.
Memory Clean 2 is the successor to the award winning Memory Clean 1 app, that achieved several million downloads. If you would like to restore the Extreme Clean feature that you purchased via Memory Clean 1 on Memory Clean 2, please do not delete Memory Clean 1 until you have opened Memory Clean 2, gone to the Preferences panel and restored the purchase via the 'Extras' tab.
How It Works
The app works by purging your Mac's inactive memory and is best used when you close a memory hogging app that you won't be using again soon. By freeing up unneeded memory, you can make available more memory for other apps to take advantage of.
Discover Memory Hogs
Memory Clean lets you know which apps are using up the most memory on your Mac and can automatically recover memory when you close them.
Inactive App Notifications
You can enable Memory Clean 6 to notify you of opened apps that have not been used for a period of time. You can close these inactive apps to reduce memory usage.
Note: Memory Clean 2 works by purging the Mac's inactive memory and is best used when you close an intensive app that you do not plan to use again quickly within a few hours. During the cleaning process, older Macs may slow down until the cleaning is complete.
What's New:
Version 2.1.2
Release notes were unavailable when this listing was updated.
Screenshots:
Title:

Memory Clean 2 v2.1.2

Developer:

FIPLAB Ltd

Compatibility:

macOS 10.9 or later

Language:

English

Includes:

K'ed by HCiSO

Size:

7.52 MB

visit official website
NitroFlare:
DOWNLOAD FILE