Bartender 3 beta 3.0.6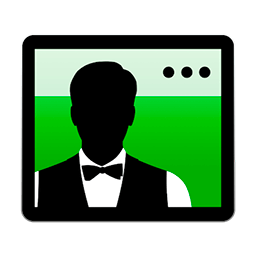 Bartender lets you organize your menu bar apps by hiding them, rearranging them, or moving them to Bartender's Bar. You can display the full menu bar, set options to have menu bar items show in the menu bar when they have updated, or have them always visible in Bartender's Bar.
Features
Lets you tidy your menu bar apps how you want.
See your menu bar apps when you want.
Hide the apps you need to run, but do not need to see.
Have the clean looking menu bar you want.
Rearrange your menu bar items as you wish.
What's New:
New Features / Improvements
Completely rewritten for modern macOS
Bartender 3 has been completely rewritten from the ground up in Swift using best practices to work with modern macOS, it also paves the way for many new features we have planned.
The biggest change is we no longer require a helper to be installed in menu item apps to control them. This means we no longer do anything that SIP (System Integrity Protection) is interested in and can work with any menu bar app including those with increased security (Such as Apple System items).
What this does now mean though is that Bartender is no longer able to display the Bartender Bar beneath the menu bar but instead displayed it in the main menu bar removing normally shown items to display the Bartender Bar items.
macOS High Sierra Compatibility
Full macOS High Sierra compatibility. We did consider calling it High Bartender but thought better of it.
Bug Fixes
Issue with Bartender 3 not hiding any items
This was caused by a setting from Bartender 2 for hiding Bartender's menu item, this has been fixed.
Typo in Preferences
"vidible" instead of visible, thanks for reporting.
Crashes
We have had 2 separate crashes reported, we believe these are both fixed.
Little Snitch compatibility
Bartender 3 now works correctly with Little Snitch.
Slow transition/animations when a menu item is not controllable
If a menu item cannot be moved Bartender 3 will wait until its timeout to display the items, in this version we will start ignoring non controllable items after a certain number of attempts, at this point transitions will be faster.
Screenshots:
Title:

Bartender 3 beta 3.0.6

Developer:

Surtees Studios Ltd

Compatibility:

macOS 10.12 +

Language:

English

Includes:

K'ed by TNT

Size:

8.21 MB

visit official website
NitroFlare:
DOWNLOAD FILE