Wrise 1.5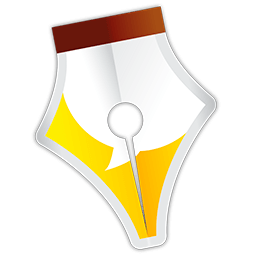 Wrise is a word processor that makes reading and writing accessible for everyone. Designed to support reading comprehension and text composition it can also be beneficial for individuals with dyslexia. With Text to Speech, word and sentence highlighting, zoom and EasyReading mode texts become more comprehensible and easier on the eyes. With Speak as You Type, Word Prediction and speech tags, writing becomes not only easier but more fun too.
Wrise offers all the basic word processing functionalities such as changing fonts, different zoom levels, font and background color, spelling and grammar correction. But more importantly, Wrise is also a step forward in supporting everyone's needs.
ReadRead comfortably
Get your preferred font size and color instantly with EasyReading mode
Use the Services menu to select and read text aloud from any application
Pause, rewind, fast forward and jump to next or previous paragraph
Personalize your reading experience
Adjust the pronunciation of words
Choose a voice and adjust speech rate
Read with word or sentence highlighting
Listen on the go
Convert text to an iTunes audio tracks
Export text directly to mp4 files
Listen to the audio file on your phone, tablet or mp3 player
WriteEffortlessly create texts
Import PDF, Word (doc/docx), plain text and RTF documents
Listen as you type using Speak As You Type
Type text with over 45% less effort with PolyPredix multi-word prediction
Multilingual support
Write using one of the fifteen included prediction dictionaries
Read multilingual texts with automatic language detection
Use with any Mac voice, including the natural-sounding Infovox iVox voices
CreateTake control with tags
Use tags to define reading speed, voice, language and volume
Define your own custom tags to create "characters"
Create personal and educational podcasts
Protect your Wrise documents
Password protect your preferences
Restrict access to text formatting
Use read-only mode to prevent accidental editing
What's New:
Version 1.5:
Wrise offers macOS Big Sur compatibility and is now optimized for the new Mac computers with Apple silicon.
Screenshots:
Title:

Wrise 1.5

Developer:

AssistiveWare

Compatibility:

OS X 10.9 or later

Language:

English

Includes:

K'ed by TNT

Size:

92.33 MB

visit official website
NitroFlare:
DOWNLOAD FILE