IINA 0.0.14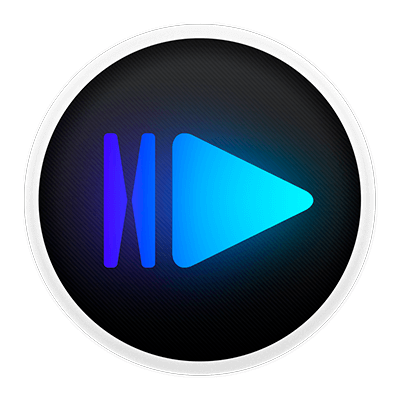 IINA is the modern video player for macOS.
For and only for modern macOS - IINA is born to be a modern macOS application, from its framework to its user interface. It adopts the post-Yosemite design language, and keeps up the pace of new technologies such as Force Touch and Touch Bar.
Revolutionary user experience - IINA simplifies a lot of user interactions. In addition to traditional cascaded menus, it provides interactive UI components and gestures to give you intuitive, flexible, powerful control of the playback.
Powerful functionality - Based on MPV, one of the most powerful media player projects ever, IINA supports almost all common media types (even GIF) and stably outputs high-quality video that is optimized for Retina screen. MPV's config file and script system are also integrated.
You are the target-user - IINA is made by a user like you, who (may be) also having been expected for a powerful and elegant media player on macOS for years. Whether you just got your first Mac or are already a professional MPV user, IINA will satisfy you for its customizability and expandability.
Features
Designed for modern macOS
4 original themes
Best user experience
Convenient settings
Customizable mouse action
Customizable key bindings
Touch Bar / Force Touch support
Picture-in-Picture support
Powerful backend
Playlist and chapter
MPV config file system
Open source
What's New:
Music Mode / Mini Player:
Music mode is a minimal but elegant UI that focuses on audio playback. To explore music mode, simply choose Music Mode from Video menu. We will bring more enhancement to this mode in the next release.
IINA will switch to music mode automatically when the opened media is pure audio.
Control:
Added actions for mouse middle click and Force Touch on video.
Added VLC's shortcuts as a default key binding configuration.
Fixed several problems related to key binding settings.

Now IINA can handle different keyboard layout correctly.
Volume:
Added an option for initial volume.
Default volume and max volume are both set to 100. You can adjust them in Preferences > Codec > Audio.
Refined control logic and updated UI for max volume.
User Interface:
Added support for Legacy Full screen. It's not recommended, but could meet some special needs. To enable it, simply check the option in Preferences > General.
Added more information for each track displayed in track lists.

Fixed a bug where titlebar won't hide occasionally.
Fixed a bug which causes incorrect video display when user tring to enter full screen in PIP mode.
Fixed a crash when entering PIP while other Apps are using it.
Fixed several UI synchronizing problem.

Fixed a bug where clicks on titlebar / sidebar still taking effect on the video.
Now position of the welcome window is remembered.
Added a horizontal line under title bar.
Now IINA takes the window to front when exited PIP.

Normalized letter cases and spellings of several words.
Interactive Mode:
Redesigned the UI and fixed broken animation.
Now you can select the desired video region by dragging when performing custom crop.
Added interactive delogo. Delogo is a filter initially for suppressing TV station logos, but you can use it to cover any desired region on the video. To try out this filter, please choose Delogo from Video menu.
Filters:
Added support for reading filter info saved with history.
Added a wizard for adding filters in Filter window, as well as several new filters including sharpen, blur, delogo and negative.

Replaced deprecated mpv filters with FFmpeg ones.
Fixed some UI issues.
Files and Folders:
Added support for opening folders directly, or adding folder contents to playlist. IINA will scan all media files recursively. It also recognizes BD folders automatically if you opened a BD folder.
Added support for opening multiple files by dragging or other ways. Auto load will be disabled in this case.
Fixed a bug where IINA fails to open some paticular URLs.
Preferences Panel:
Redesigned preference panel.
Project:
Upgraded to Swift 4.

Tons of refactors.
Upgraded mpv to 0.27.0, and youtube-dl to the latest version.
What's in the plan:
Here're some updates on several features you may have been waiting for:
HEVC hardware decoding support: As mpv already added support for it in develop branch, we can expect it being available in IINA soon.
Media key hijacking issue: There is already a solution that works in 10.13.
Some other planned features: Customizable On Screen Controller (buttons and more layouts), CLI interface, album art in music mode, etc.
1.0 release: A cleanup of issues on github is in our plan, as well as the release of IINA's first stable version.
Screenshots:
Title:

IINA 0.0.14

Developer:

Collider LI

Compatibility:

macOS 10.10+, 10.12 Recommended

Language:

English

Includes:

Free

Size:

35.98 MB

visit official website
NitroFlare:
DOWNLOAD FILE