IINA 0.0.15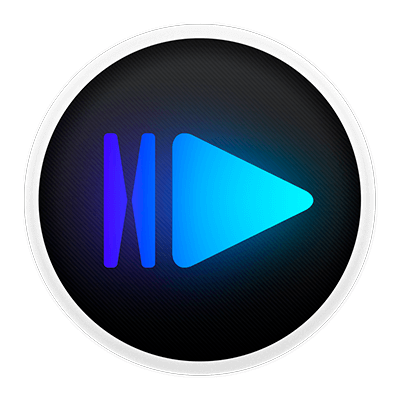 IINA is the modern video player for macOS.
For and only for modern macOS - IINA is born to be a modern macOS application, from its framework to its user interface. It adopts the post-Yosemite design language, and keeps up the pace of new technologies such as Force Touch and Touch Bar.
Revolutionary user experience - IINA simplifies a lot of user interactions. In addition to traditional cascaded menus, it provides interactive UI components and gestures to give you intuitive, flexible, powerful control of the playback.
Powerful functionality - Based on MPV, one of the most powerful media player projects ever, IINA supports almost all common media types (even GIF) and stably outputs high-quality video that is optimized for Retina screen. MPV's config file and script system are also integrated.
You are the target-user - IINA is made by a user like you, who (may be) also having been expected for a powerful and elegant media player on macOS for years. Whether you just got your first Mac or are already a professional MPV user, IINA will satisfy you for its customizability and expandability.
Features
Designed for modern macOS
4 original themes
Best user experience
Convenient settings
Customizable mouse action
Customizable key bindings
Touch Bar / Force Touch support
Picture-in-Picture support
Powerful backend
Playlist and chapter
MPV config file system
Open source
What's New:
Version 0.0.15:
Improved Music Mode
Be able to toggle display of album arts.
Support key bindings.
Have separate buttons to close window or return to normal mode.
A lot of bugs related to Music Mode have been fixed.
Command-Line Tool
Finally, the command line tool for IINA is here. To enable it, simply add a symlink to/Applications/IINA.app/Contents/MacOS/iina-cli in your PATH.
MediaPlayer Framework
Fix of all media key related bugs in previous versions.
Support for other media control commands, such as AirPods and Bluetooth headsets.
Media control will presist in the Touch Bar Control Strip.
Support for the Now Playing widget.
The MediaPlayer Framework only works in macOS 10.13+. On earlier system versions, it will fallback to the old mpv media key handling mechanism.
New Settings
Added options to pause/resume the media when:

Minimized/un-minimized window
Window became inactive/active
Left/entered full screen.

Added an option to display time and battery information in full screen.
Added options to control the initial window size and position.
Added options to control when and how to resize window to fit the video
Saved Filters and New Filter Presets
Now users are able to save added filters for later use.
Users can now assign shortcut keys to a saved filter, to toggle a filter on/off quickly.
Added 3D LUT as a video filter preset; when a 3D LUT file is drag-and-dropped into the window, will be loaded automatically.
Revised Key Binding System
We changed and removed some default key bindings. If you prefer the previous key bindings, edit them in Preferences.
Updated VLC and Movist key bindings.
Redesigned the Key Binding tab of Preferences.
Safari Extension
Added "Open in IINA" in context menu when right-clicked a link.
Other Improvements
Added haptic feedback when dragging OSC for Force Touch enabled trackpads.
Accept ISO639-1 codes for settings that requires language codes.
Other minor improvements are not documented.
Bug Fixes
Fixed ESC key not working in legacy full screen.
Fixed animation missing when exiting full screen by clicking the traffic light button.
Fixed wrong window size when switched media in full screen.
Fixed controls in sidebar not being updated under some circumstances.
Fixed a bug where the window could be resized to small size and crops OSC.
Fixed a bug where subtitles cannot be reloaded.
Fixed a crash when loading online subtitles.
Other minor fixes are not documented.
Screenshots:
Title:

IINA 0.0.15

Developer:

Collider LI

Compatibility:

macOS 10.10+, 10.12 Recommended

Language:

English

Includes:

Free

Size:

35.01 MB

visit official website
NitroFlare:
DOWNLOAD FILE