Remixvideo 1.2.0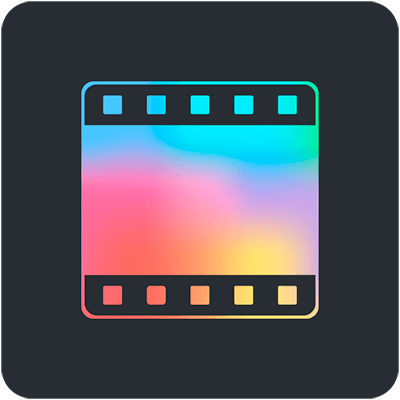 Having pioneered VJing with Cross, Mixvibes now brings you an accessible way to delve into the world of video mixing.
Remixvideo is the weapon of choice for creative video mixing, with a slick grid interface that makes DJs/producers instantly feel at home.
It offers two ways to enhance music performances with visuals: linking audio samples to video pads in standalone mode, or playing it as a video plug-in within your favorite music software. Running VST/AU and Ableton Link, it is the ideal add-on for live performers wishing to integrate video into their existing setup.
*Remixvideo also includes Syphon support to share video output with third-party software. Syphon is not available in the Mac App Store version. Please contact us at
[email protected]
to get the full version.*
MAIN FEATURES
INTUITIVE AUDIOVISUAL PERFORMANCES
Play fully-synced video & audio samples on a grid of pads.

Tweak visuals instantly with video FX, mixing modes and real-time editing.

SEAMLESS SYNC WITH MUSIC SOFTWARE
Ableton Link: play in sync on several devices running Link-enabled apps.

VST/AU plug-in: sync audio and MIDI inside any compatible music software.

PRO VIDEO CONTENT
Import video & audio samples: all main A/V formats & video codecs are supported.

Includes 72 video samples (in 404p, 720p & 1080p) & 36 synced HQ audio samples.

FULL FEATURE LIST
AUDIOVISUAL SAMPLER
Play fully-synced video samples.

Link audio samples to video pads.

Modular grid: up to 8x8 pads.

3 playmodes: loop, one-shot and gate.

Audio sample editor: quantize, gain, mute audio.

Video sample editor: hue, contrast, brightness, saturation, chroma key, position & scale.

COMPLETE VIDEO MIXING
18 video FX.

7 mixing modes.

Built-in mixer: audio & video faders, bi-filter knobs, EQs, mute & solo buttons.

Live BPM control: time stretch included.

Touch Bar editing shortcuts on the new MacBook Pro.

Auto-Pilot: automatically plays a sequence of pads.

PROFESSIONAL CONTENT
72 royalty-free professional video samples (available in 404p, 720p & 1080p).

36 royalty-free professional audio samples.

Generators: includes 12 lightweight and audio reactive video samples.

Overlays: includes 13 transparent background video samples.

VIDEO INPUT & IMPORT
Import your own video & audio samples onto the grid (100 seconds max)

Import your own images and logos onto the grid (jpeg, png & bmp)

Supports main AV formats & video codecs (avi, mjpeg, mov, mp4, mpeg…).

Compatible audio formats: MP3, M4A, WAV, AIFF, FLAC, OGG, AAC, WMA

Alpha layer: make a color transparent with chroma key or use HAP codecs.

Live video input: play webcam or camera input onto a pad.

VIDEO OUTPUT & EXPORT
Direct output to a secondary screen for live performance.

Picture control: video projection mapping & master video editor.

Video ratio editor.

Record your performance live in high-quality MP4 video.

Share your recordings via YouTube and Dailymotion.

HARDWARE COMPATIBILITY
MIDI Support: Novation Launchpad Mk2, Akai APC Mini & Livid Instrument Base 2.

MIDI Learn: quickly assign MIDI commands to any controller.

SOFTWARE COMPATIBILITY
VST/AU plug-in.

Ableton Link support.

Syphon support.

REQUIREMENTS
64-bit version.

2.0 GHz Intel Core i5.

4 GB RAM.

WHAT'S NEW
Version 1.2.0
Discover the new Audio Live Input feature and sync visuals to the music outputted from any external source, be it a mixer, sound card or piece of gear.
Main new features:
Add Live Audio Input: get BPM, waveform & frequency from external sources.

Generators react to Live Audio Input: try it with "FX Flux" or "FX Node" from default pack.

Add tap-tempo: set BPM value manually by tapping the beat.

Add quantize control in top bar.

Add autopilot settings page.

Add edit button in generator sample properties (with live reload). check https://github.com/mixvibes/remixvideo for more informations.

Improved download and export of packs
:
Add resumable download (download will resume from last progress if interrupted).

Add smart compression for pack export (will not try to compress compressed media files).

Other minor feature additions:
Add record start when main clock starts.

Add new pad UI to display sample type, and full-name in tooltip.

Add new pad behaviour: clic on image to play, and on name to select.

Add sliders to tweak pad position (clic on "Position" to switch from XY pad to X & Y slider).

Add smarter video buffering.

Add a new "New pack" dialog.

Bug fix and improvements:
Fix potential erroneous audio device initialization.

Fix APC 40 mapping.

Fix unload pad substituted audio.

Fix stereo input and stereo output for Remixvideo plugin.

Fix VST main window close and re-open.

Fix video preview visibility while opening record or pack collection view.

Screenshots
Title:

Remixvideo 1.2.0

Developer:

MIXVIBES

Compatibility:

macOS 10.4 +

Language:

English

Includes:

Pre-K'ed

Size:

379.43 MB

View in Mac App Store
NitroFlare:
DOWNLOAD FILE