The Foundry Nuke Studio 12.2v5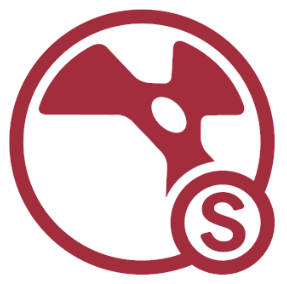 Our industry-leading NUKE range offers cutting-edge toolkits covering node-based compositing, editorial and finishing across solutions that deliver unparalleled speed, functionality and collaboration possibilities. Whether you're a single shot compositor or working across projects end to end, you can find all the tools you need to get the job done fast.
NUKE's powerful node-based compositing toolset gives you the power and flexibility to create with confidence. NUKE includes all of the 2D compositing tools you'd expect, together with a full 3D system, plus tools for stereoscopic film and deep compositing built right in. NUKE's unparalleled flexibility, customisation and collaboration help you and your team get the highest quality results fast. This award-winning toolset is the core that the NUKE range is built on.
Highest quality results
Used by many of the best VFX houses in the industry on the biggest blockbuster movies, NUKE makes producing pixel perfect, film-grade results both painless and creatively satisfying.
Complete compositing toolkit
NUKE's advanced node-based compositing toolset includes over 200 different nodes, plus a true 3D system, deep compositing tools and support for stereoscopic workflows in the base application.
Speed and efficiency
Work quickly and interactively with NUKE's cutting-edge toolkits, GPU acceleration and fluid workflows. Everything you need to get the job done fast is built in and ready to go.
Scalability
NUKE's node graph, resolution-independent processing, and collaborative nature ensure that the scope of work you can handle with NUKE—both technically and creatively—is unmatched.
Collaborative workflow
Efficient, collaborative workflows lie at the heart of the NUKE range. Whether you're working in a group of artists or running an effects department, NUKE makes teamwork seamless.
Open and customizable
With major operating system support, low hardware requirements, a Python API and seamless compatibility with other members of the NUKE family, NUKE is a perfect fit for your pipeline.
What's New:
Nuke 12.2v5FeatureEnhancements
BUG ID 138143/155591/164403/165692 - Node Graph: Dragging multiple nodes onto an input or output now connects all nodes in the stack, rather than just the first node.
BUG ID 393631 - Preferences: A new tooltip has been added to the Preferences under Panels > Node Graph > Bounding Box Warning > enable. If this is enabled, Nuke performs extra processing steps to identify problematic nodes, which may result in performance degradation.
BugFixes
BUG ID 156976 - Export: Process as Shot exports including soft effects or burn-ins did not match the Viewer output.
BUG ID 156237/407936 - Node Graph: Moving multiple node selections at certain zoom levels caused node connections within the selection to change unexpectedly.
BUG ID 418080 - LiveGroups: Exposing a large number of controls from nodes inside a LiveGroup caused the Properties panel to become unstable.
BUG ID 420684 - Backdrop: The font > color control did not work as expected.
BUG ID 436088 - C_CamerSolver: Setting the Lens Type to Rectilinear with multiple camera inputs and use GPU if available enabled rendered black frames.
BUG ID 438947 - Node Graph: Pressing / (forward slash) to search the Node Graph by node name or class did not highlight the previous search term.
BUG ID 440783 - CaraVR: Attaching a Viewer to certain CaraVR nodes, such as C_Stitcher or C_Blender, occasionally caused views or cameras to disappear at high resolutions.
BUG ID 446419 - Sync Review: Pressing a channel keyboard shortcut twice, such as R, B, or A, did not revert the channel states as expected.
BUG ID 448577 - Sync Review: Unsuccessful connection to a Host caused Nuke Studio to become unresponsive.
BUG ID 450185 - Sync Review: Cloned soft effects were displayed as invalid in client sessions.
BUG ID 457327/460279 - Linux only: Importing multiple .mxf, .ari, or .arx files into Nuke Studio or Hiero caused the application to become unresponsive.
BUG ID 458799 - Timeline Editing: Adding audio clips to sequences that already contained audio did not work as expected.
BUG ID 459394 - C_Stitcher: Checking Enable Stereo Stitch did not warp stereo images correctly.
BUG ID 459638 - Create Comp: Comps created from long timeline shots were occasionally slow to open in the Node Graph.
BUG ID 460118 - Python: Exiting Nuke after adding a class to a menu displayed the Crash Reporter.
BUG ID 461706 - FileIO Plug-ins: ARRI SDK plug-in version 6.2.3 caused Nuke Studio Non-Commercial to crash.
BUG ID 461760 - FileIO Plug-ins: Opening a project containing .ari or .mxf files in Nuke Studio Non Commercial caused the application to crash.
BUG ID 461767 - FileIO Plug-ins: Selecting an MXF export preset or selecting an MXF/MOV write codec caused Nuke Studio Non-Commercial to crash.
BUG ID 462393 - FileIO Plug-ins: Loading certain scripts referencing .mov container formats displayed a Bad alloc error.
BUG ID 464134 - Read/Write: Reading DNxHR files with an alpha channel in Nuke Studio did not work as expected.
BUG ID 464483 - Sync Review: Cloning soft effects between two sequences in the Host session invalidated the synched destination shot in Client sessions.
BUG ID 464867 - Sync Review: Disabling a recently changed soft effect control caused cloned soft effects to become invalid.
Screenshots:
Title:

The Foundry Nuke Studio 12.2v5

Developer:

The Foundry

Compatibility:

macOS 10.14 or later, 64-bit processor

Language:

English

Includes:

K

Size:

1.22 GB

visit official website
NitroFlare:
DOWNLOAD FILE

Previous Versions