PhotoMarks 3.1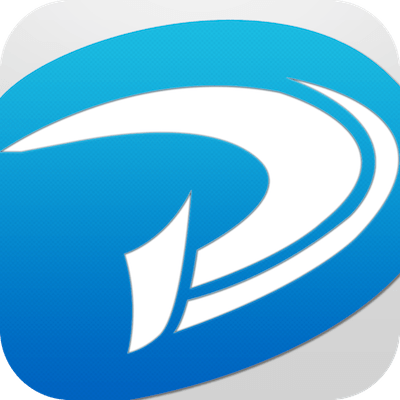 PhotoMarks from Bits&Coffee is a fully-featured solution for visually watermarking your copyrighted images in batch mode. Why use a complicated, general-use photo editor when you can use a lightweight specially built tool to perform the same task?
With PhotoMarks you can completely customize the appearance of your text and logo marks, as well as perform additional edits like Resize, Rename, Auto Rotate, or add Graphical Frames to your photos in the same session. It works by editing photos in batch mode and takes advantage of multi-core processors for speeding up the process. You can also save your settings as profiles to easily reuse them later.
PhotoMarks is an elegant solution with a greatly designed user interface, where previews are available for every step of the process.
Here is what PhotoMarks can do for you:
Batch Photo Processing with Support for Multi-Core Processors;

Completely Customizable Text Watermarks with Pixel-Perfect Positioning, Tile Mode, Rotation, Multiline Text, Custom & Textured Fonts, Shadow, Stroke, Bounding-Box, and more;

Completely Customizable Logo Watermarks with Pixel-Perfect Positioning, Tile Mode, Rotation, Scaling, Stroke, Shadow, and more;

Smart Resize Filter that Makes the Difference between Landscape and Portrait Photos, for Automatically Reducing Image Size in Pixels;

Auto Rotate Filter for Automatically Rotating Photos to the Right Orientation or Just Use a Predefined Rotation;

Graphically Decorate Photos with Beautifully Designed Grunge, Vintage, Picture, and Shape Frames, add a Shadow Effect, or a Simple Border;

Completely Customizable Rename Filter with Keywords and Search & Replace in Filenames;

Upload Directly to FTP or Send via Email;

Upload your Watermarked Photos Directly to Flickr;

Easy to Use User Interface with Previews for Every Step of the Process;

Support for 50 Image Formats, Including RAW Formats from DSLR Digital Cameras;

Save Settings as Profiles and Easy Reuse Them Later.

WHAT'S NEW
Version 3.0
Functionality
Powerful new Details view in Step 1 for visualizing and sorting thousands of images. Sort photos in Step 1 by Name, Type, Date Taken, Dimensions, Size, Location, Camera, F-stop, Exposure, ISO, DPI, Color, Coordinates, and even Altitude!

Improvements to the drag & drop feature in the Logo, Text, Resize, and Crop filters;

The option to pause the photo processing, very useful when processing thousands of photos in one session;

The help has been moved from in-application to a web based solution;

Full support for macOS Sierra.

Graphic Filters
Resize - Added new option: 'Don't upscale images that are smaller than specified size';

Resize - Added two decimal precision for the Percents option and updated interface;

Crop - Added two decimal precision for the Percents option. Updated cropping rectangle to be visible on white backgrounds;

Rotate - Added the condition to only rotate the Portrait or the Landscape photos;

The option to maximize the window for all graphical filters.

Image Formats
Updated support for new DSLR digital cameras.

SCREENSHOTS
Title:

PhotoMarks 3.1

Developer:

Bits&Coffee SRL

Compatibility:

OS X 10.7 or later, 64-bit processor

Language:

English

Includes:

K'ed by TNT

Size:

31.18 MB

View in Mac App Store
NitroFlare:
DOWNLOAD FILE