Logoist 4.2.1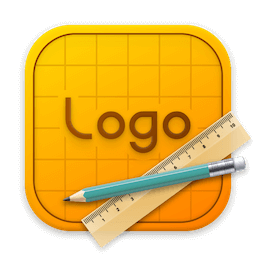 From simple logos to elaborate designs – it only takes an instant to create impressive images and vector graphics with Logoist 3.

Our versatile app provides you with everything you'll need to put your creative ideas into practice or find fresh inspiration – and it's suitable for professional graphic designers and llustrators as well as first-time users alike! Logoist 3 comes with a wide range of templates and is easy to use even if you have no experience working with vector apps. Its wide range of templates makes it incredibly easy for beginners to get started, and provides professional users with powerful tools that no other app on the market offers.

Logoist 3 offers comprehensive galleries for shapes, styles, presets, clip art, and effects. Work with and combine pre-created elements or create any type of shape with versatile path editors – Logoist is unbelievably easy and fun to use and offers a clean user interface as well as powerful tools.

When time is short, simply use one of the template assistants to create post cards, collages, and logos in a few steps. Edit and further refine your designs as you please and export your artwork in a variety of file formats, including JPG, PNG, PSD, SVG or EPS.

Have a look at the screenshots – all designs were created using Logoist 3, an app where even the addition of lighting effects and intricately chiseled ornaments is as easy as child's play. Logoist 3 is based on one fundamental principle: Use simple shapes to create complex designs and refine them by adding color, color gradients, effects or ornaments and embellishments such as fire, snow, grass, jags, cracks, and many more. Logoist 3 is the best tool for all your creative ideas.
What's New:
Version 4.2
Blend Modes
Specify different blend modes for each object or group – Screen, Add, Multiply, Overlay, Hard Light, Soft Light and Color are supported
Order-correct blending for overlapping objects in groups
Exportable in all file formats (PDF, SVG, PNG and more)
All glow effects may be used with additive blending now
Shadow effects can be used with multiply blending
Lens Flares
Completely configurable with many options
Multiple streak/glow layers per Lens Flare layer
Many included lens flare presets
Quick Color Adjustments
Simply select objects on the canvas and adjust hue, brightness and contrast using the Color Adjust feature from the toolbar
Very handy when adjusting the colors of complex objects with many effects - When adjusting colors, single colors from the selected objects may be adjusted directly on the color wheel
Also, selecting and adjusting multiple colors on the color wheel simultaneously is possible
Performance
Significant performance enhancements and reduced memory usage on M1-based Macs through several Metal optimizations
Further optimizations for Macs with Intel- and M1-based Macs
Further user interface optimizations for macOS Big Sur
Enhanced X-Ray Mode
The fill coloring of objects is now shown as light pastel colours when using X-Ray mode
Greatly enhanced performance when using X-Ray mode
Improved display and handling of imported bitmap images
Significantly higher performance when editing bitmap images on the canvas – especially for larger images
Enhanced quality when exporting artwork with imported bitmap images
Border modes (like round corners for example) are now exported using clip paths in PDFs
Images may be scaled to their exact pixel size using an option in the inspector
Greatly enhanced Quick Look integration
Quick Look previews are now completely vector-based
File icons in the Finder of Logoist documents are now rendered much more efficiently
Further Enhancements
More document size suggestions, which are now also available in the startup window
Improved snapping guides that are using the specified measurement units from the canvas now
Option added to hide the selection highlighting when the mouse cursor is not on the canvas
Improved gradient shadow filters – better export quality and faster on-screen display
The source file of imported images and PDFs may now be exported again
Improved snapping when aligning layers and drawing paths
Improved main menu structure
Screenshots:
Title:

Logoist 4.2.1

Developer:

Synium Software GmbH

Compatibility:

macOS 10.14 or later, 64-bit processor

Language:

English, Czech, Dutch, French, German, Italian, Polish, Portuguese, Russian, Spanish

Includes:

K'ed by TNT

Size:

256.55 MB

View in Mac App Store
NitroFlare:
DOWNLOAD FILE
Previous Versions