QLab Pro 4.5.4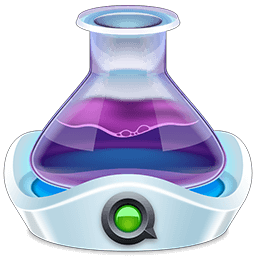 QLab makes it simple to create rich multimedia designs for live performances and installations. From Broadway to the West End, in churches, museums, store fronts, concert halls, and theaters around the world, people use QLab to bring their audio and video to life.
Simply powerful show control
QLab allows you to design and operate amazing multimedia performances from your Mac OS X computer. A single QLab workspace can control audio, video, MIDI, OSC, and more.
Amazingly deep, surprisingly easy
Using building blocks called "cues", you can create sophisticated designs in seconds.
Getting started is as simple as dragging in a file and pressing "GO". From there, add commands to fade volume, animate videos, or add audio and video effects.
Once you master the basics, become a power user with advanced features like scripting, video corner pinning, multi-projector edge blending, audio localization, or even building multi-computer designs by sending commands to other QLab machines on your local network.
The industry standard.
Battle-tested and used by designers around the world, QLab is the tool of choice in venues large and small.
Audio Effects
You can now apply live audio effects to all your cues: EQ, pitch shift, reverb, and more. Add audio effects to individual cues, across all cue outputs, or on your device outputs.
Dynamic Effects
The powerful new Fade Cue can adjust your audio effect parameters in real time. It can even adjust playback rate, to dynamically speed up or slow down your audio, with or without pitch shifting.
Live Audio Inputs
The new Mic Cue offers up to 24 channels of live audio inputs. Plus all those routing, fading, and audio effects you get on Audio Cues? You get those on Mic Cues too.
What's New:
Version 4.5.4:
New Features:
To the best of our knowledge, QLab 4.5.4 is now compatible with macOS Catalina.
Instrument definitions for the following Martin fixtures: ELP CL, ELP WW, ERA 300 profile, MAC Allure Profile, and MAC Allure Wash PC.
Instrument definitions for the following Vari*Lite fixtures: VL800 EVENTPAR RGBA, VL800 EVENTPAR WW, VL800 EVENTWASH, VL800 PROPAR, and VL6500 Wash.
Fixed:
Found a workaround for a bug in macOS Catalina that caused QLab to crash when viewing large audio matrixes.
A regression in 4.5.3 that broke the ability to assign gangs in the "Audio Levels" tab of the inspector.
An issue that could cause QLab to quit unexpectedly when running on macOS 10.10.
An issue that could cause QLab to quit unexpectedly when a Syphon device is removed.
An issue that could cause QLab to quit unexpectedly when editing the Light Patch.
An issue related to cues which target each other, leading to recursiveness and also to recursiveness.
A bug that caused audio effect editors on Cue Output and Device Output busses to show the wrong channel number in some cases.
Miscellaneous other small bugs.
Screenshots:
Title:

QLab Pro 4.5.4

Developer:

Figure 53, LLC

Compatibility:

OS X 10.10 or later, 64-bit processor

Language:

English

Includes:

K'ed by TNT

Size:

14.39 MB

visit official website
NitroFlare:
DOWNLOAD FILE

Previous Versions