QLab Pro 4.5.1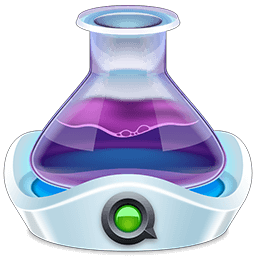 QLab makes it simple to create rich multimedia designs for live performances and installations. From Broadway to the West End, in churches, museums, store fronts, concert halls, and theaters around the world, people use QLab to bring their audio and video to life.
Simply powerful show control
QLab allows you to design and operate amazing multimedia performances from your Mac OS X computer. A single QLab workspace can control audio, video, MIDI, OSC, and more.
Amazingly deep, surprisingly easy
Using building blocks called "cues", you can create sophisticated designs in seconds.
Getting started is as simple as dragging in a file and pressing "GO". From there, add commands to fade volume, animate videos, or add audio and video effects.
Once you master the basics, become a power user with advanced features like scripting, video corner pinning, multi-projector edge blending, audio localization, or even building multi-computer designs by sending commands to other QLab machines on your local network.
The industry standard.
Battle-tested and used by designers around the world, QLab is the tool of choice in venues large and small.
Audio Effects
You can now apply live audio effects to all your cues: EQ, pitch shift, reverb, and more. Add audio effects to individual cues, across all cue outputs, or on your device outputs.
Dynamic Effects
The powerful new Fade Cue can adjust your audio effect parameters in real time. It can even adjust playback rate, to dynamically speed up or slow down your audio, with or without pitch shifting.
Live Audio Inputs
The new Mic Cue offers up to 24 channels of live audio inputs. Plus all those routing, fading, and audio effects you get on Audio Cues? You get those on Mic Cues too.
What's New:
Version 4.5.1:
Added:
The Video settings panel now offers a button to open the macOS system display preferences, for your enjoyment and convenience.
Instrument definitions for the following American DJ fixtures: 15 Hex Bar IP, Encore Burst RGBW IP, Encore Burst UV IP, Entour Ice, Focus Beam LED, Focus Spot 4Z, PAR Z Move, PAR Z Move RGBW, Saber Bar 6, Starship, and Vizi Wash Z19.
Instrument definitions for the following Cameo fixtures: SuperFly XS, Thunder Wash 100 W, 100 RGB, 600 W, 600 RGB, 600 RGBW, 600 UV, and Tribar IR series.
Instrument definitions for the GLP Impression S350 Wash, Impression X4 Bar 10, and Impression X4 Bar 20.
Instrument definitions for the Yorkville LP-LED/x bar.
Fixed:
The cue list playhead will now (again) be preserved when switching between cue lists.
When dragging a folder of audio into a cue list, group cues will again be created for each nested folder.
A bug that could prevent the color picker scaling slider to work when scaling a color entered via the light dashboard command line.
A bug relating to auto-targeting newly created cues.
The crash report window could sometimes be hidden behind other windows at launch. It should now always be visible.
Several issues that could cause QLab to quit unexpectedly.
Errors in the instrument definitions for the CLF Lighting Conan.
Screenshots:
Title:

QLab Pro 4.5.1

Developer:

Figure 53, LLC

Compatibility:

OS X 10.10 or later, 64-bit processor

Language:

English

Includes:

K'ed by TNT

Size:

14.42 MB

visit official website
NitroFlare:
DOWNLOAD FILE

Previous Versions