QLab Pro 4.2.4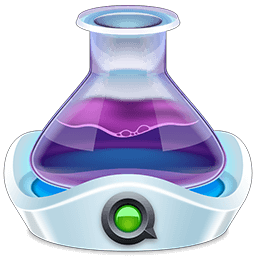 QLab makes it simple to create rich multimedia designs for live performances and installations. From Broadway to the West End, in churches, museums, store fronts, concert halls, and theaters around the world, people use QLab to bring their audio and video to life.
Simply powerful show control
QLab allows you to design and operate amazing multimedia performances from your Mac OS X computer. A single QLab workspace can control audio, video, MIDI, OSC, and more.
Amazingly deep, surprisingly easy
Using building blocks called "cues", you can create sophisticated designs in seconds.
Getting started is as simple as dragging in a file and pressing "GO". From there, add commands to fade volume, animate videos, or add audio and video effects.
Once you master the basics, become a power user with advanced features like scripting, video corner pinning, multi-projector edge blending, audio localization, or even building multi-computer designs by sending commands to other QLab machines on your local network.
The industry standard.
Battle-tested and used by designers around the world, QLab is the tool of choice in venues large and small.
Audio Effects
You can now apply live audio effects to all your cues: EQ, pitch shift, reverb, and more. Add audio effects to individual cues, across all cue outputs, or on your device outputs.
Dynamic Effects
The powerful new Fade Cue can adjust your audio effect parameters in real time. It can even adjust playback rate, to dynamically speed up or slow down your audio, with or without pitch shifting.
Live Audio Inputs
The new Mic Cue offers up to 24 channels of live audio inputs. Plus all those routing, fading, and audio effects you get on Audio Cues? You get those on Mic Cues too.
What's New:
Version 4.2.4:
FIXED: Video opacity works again on older graphics cards from 2008/2009.
FIXED: Restarting a paused Camera cue that displays a Syphon video input will no longer crash.
FIXED: The MIDI input channel for the Light settings is now saved.
FIXED: A bug that prevented a Group cue in "random" mode from working properly if the group contained only a single armed cue.
FIXED: Fixes an issue that caused the text cursor to disappear when opening the inspector for a Text cue that contains no text.
FIXED: Fixes a regression in 4.2.0 that affected the position of a Text cue if set to a fixed width or if a drop shadow was applied to the text.
FIXED: A bug when importing a show exported from Go Button that contains "empty" cues that have no audio files assigned.
FIXED: The auto-update mechanism was sending identifiable license information in what was supposed to be an anonymous system profile. All identifiable information has been stripped from this profile to make it anonymous again, previously collected license profile data has been deleted from our server, and the server has been adjusted to drop any non-anonymous data sent in from older versions.
FIXED: Miscellaneous other bug fixes.
CHANGED: Simplifies the workspace created when importing a Go Button show by no longer adding Arm / Disarm cues inside the internal start actions group.
ADDED: Show the Machine ID in the Licenses window whenever you are not logged in, to make it easier to find the Machine ID for use when activating via https://figure53.com.
Screenshots:
Title:

QLab Pro 4.2.4

Developer:

Figure 53, LLC

Compatibility:

OS X 10.10 or later, 64-bit processor

Language:

English

Includes:

K'ed by TNT

Size:

13.57 MB

visit official website
NitroFlare:
DOWNLOAD FILE