App Tamer 2.5.1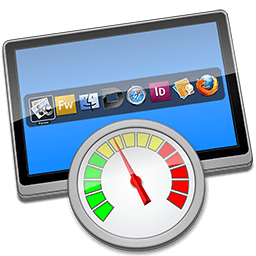 App Tamer tames your processor-monopolizing apps and keeps them from chewing up excessive CPU time and battery life. Powered by a unique AutoStop feature, App Tamer stops each application when you switch away from it -- when you return to that app, it restarts automatically!
App Tamer is built around an attractive and clear user interface, designed for managing all your running applications with minimum distraction or frustration. With helpful displays, you can monitor the average percentage of your processor(s) being used by each app, or access a graphical history or your CPU usage. Easily enable AutoStop for any application, or limit it to a certain amount of CPU time.
Don't waste time trying to manage CPU usage on an app-by-app basis -- liberate your Mac with App Tamer!
What's New:
Version 2.5.1
There is now a "manage" AppleScript command so you can change settings for an app using AppleScript.
App Tamer won't put up "using too much CPU" notifications for processes that it's already managing.
When App Tamer shows a notification about an app using too much CPU, clicking on the "Let it continue" button will silence warnings for the next 10 minutes. This length of time can be controlled from Terminal using "defaults write com.stclairsoft.AppTamer notificationMuteTime XXX" where XXX is the number of seconds to silence notifications.
Processes that are hidden by App Tamer's "Hide when idle" setting will no longer be automatically un-hidden if they were throttled or stopped and are returned to normal CPU usage.
App Tamer's window pops down from its menu bar icon correctly in full-screen mode even when App Tamer's icon is set to show in the Dock.
Setting the statistics update interval to "never" will no longer disable App Tamer's tracking of application idle time for the "Quit when idle" and "Hide when idle" features.
App Tamer will now correctly slow and stop web browsers that are being run with their ownership set to a different user.
Fixed problems with Command-Q being enabled even when App Tamer wasn't showing its icon in the Dock.
Processes that are run via 'sudo' or 'su' from the Terminal are now shown correctly in the process list.
Screenshots:
Title:

App Tamer 2.5.1

Developer:

St. Clair Software

Compatibility:

OS X 10.7 or later, 64-bit processor

Language:

English

Includes:

K'ed by TNT

Size:

11.78 MB

visit official website
NitroFlare:
DOWNLOAD FILE

Previous Versions