CleanMyMac 3.9.9 - clean and tidy on your Mac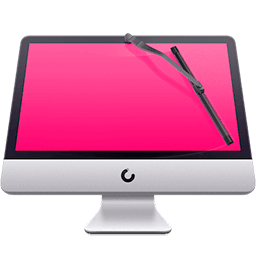 CleanMyMac represents a sophisticated all-in-one-suite utility that helps keep your Mac clean and healthy. With just two simple clicks you can delete useless files that basically pile up and waste your valuable disk space.
CleanMyMac includes features that can Slim Universal Binaries, Clean Unneeded Languages, Rotate Logs, Clean Caches, Quick and Secure Erase, Application Uninstallation, and Killing Trash Left From Buried Applications.
CleanMyMac can save gigabytes of disk space and enhance your computer speed. Go ahead and give it a shot! Your Mac will definitely be grateful!
Your Mac deserves its own cleaning genius.
CleanMyMac 3 shows you what to clean, you just have to choose when. It scans everything on your Mac, including your Mac's system, iTunes, Mail, iPhoto, Trash bins, and even old folders that have been secretly avoiding you. Plus, it knows exactly what can be safely cleaned from your Mac and what can't. Almost like it's got a brain or something.
We've designed a system for cleaning yours up.
When's the last time you used one of your apps in Swahili? What about Tetum? That's what we thought. And, there's more than just language files that are wasting space on your system. CleanMyMac 3 lets you get rid of all the added extras on your Mac, without the worry of removing a critical file.
Mail is a lot heavier than it looks.
Each and every attachment you receive in Mail, from PDFs to signatures, get saved to your Mac. Know what that amounts to? A lot. Plus, if you want to manually clean out those gigabytes of attachments, you'd have to crawl through your entire mailbox searching for every single paper clip. Save yourself the trouble — CleanMyMac 3 is happy to take care of it for you.
Bring old files out of the depths.
Use CleanMyMac 3 to discover all the old files you've forgotten about on your hard drive. It scans folders and disk drives to show you the files that haven't been opened in a long time. Why hang onto stuff you never use? Let CleanMyMac 3 gather it all together, and then you decide what's worth keeping.
Most homes have more than one trash bin.
Macs do too, and CleanMyMac 3 empties all of them with just a click. It finds all your Trash bins: external drive trashes, iPhoto trash, Mail trash, and other app-specific trashes — and then empties them all out. So tonight, it's your turn to take out the garbage. But luckily, all it takes is a click.
What's New:
Version 3.9.9:
Screenshots:
Title:

CleanMyMac 3.9.9

Developer:

MacPaw Inc.

Compatibility:

OS X 10.9 or later

Language:

English, Deutsch, Español, Français, Русский, Українська, Italiano, Polski, Português. do Brasil, Nederlands, 繁体中文, 日本語

Includes:

K'ed by The Shark

Size:

46.54 MB

visit official website
NitroFlare:
DOWNLOAD FILE