Boom 2 v1.5.1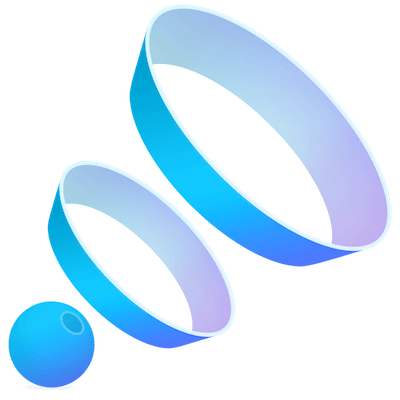 Boom 2 is a system-wide volume booster and equalizer that transforms all the audio that comes out of your Mac to make it sound louder, clearer and better. It calibrates itself to suit your Mac and offers fully customizable features - Advanced equalizers, intricate frequency controls, audio effects and much more! This way, you get to enjoy your favorites on Netflix, YouTube, Spotify, iTunes and other services like never before.
The future of Mac audio is here and it brings with it an all-new experience that is crafted for OS X Yosemite.

Boom 2 is built to support 64-bit processors, sports a dashing new look and is incredibly friendly to use.

You've reached the right place to convert your Mac into a potent audio unit.

WHAT'S NEW
Version 1.5.1:
Achieves intelligent audio experience and gives you a better control over the sound boost feature on your Mac.

A more robust equalizer and a few UI refinements are set to enhance your Boomin' experience.

The New Boost Controller: For An Optimal Audio Experience:
Boom is now designed to specifically suit the audio that plays from your speakers. That means you can simply turn ON the Controlled Boost option and enjoy your favorite tracks without worrying about the excessively high volume on your Mac - a Boomin' sound that's just perfect! This feature doesn't work when you listen to audio from external speakers.

The Loved-By-All Calibration: Re-Calibrated For A Finer Audio Output:
Boom is now smarter than before! It's audio is re-calibrated to enhance your default Mac speakers for an output that's crisper and finer than ever. It intelligently tunes the audio for the perfect highs and the lows and saves you the pain of manual control!

Screenshots